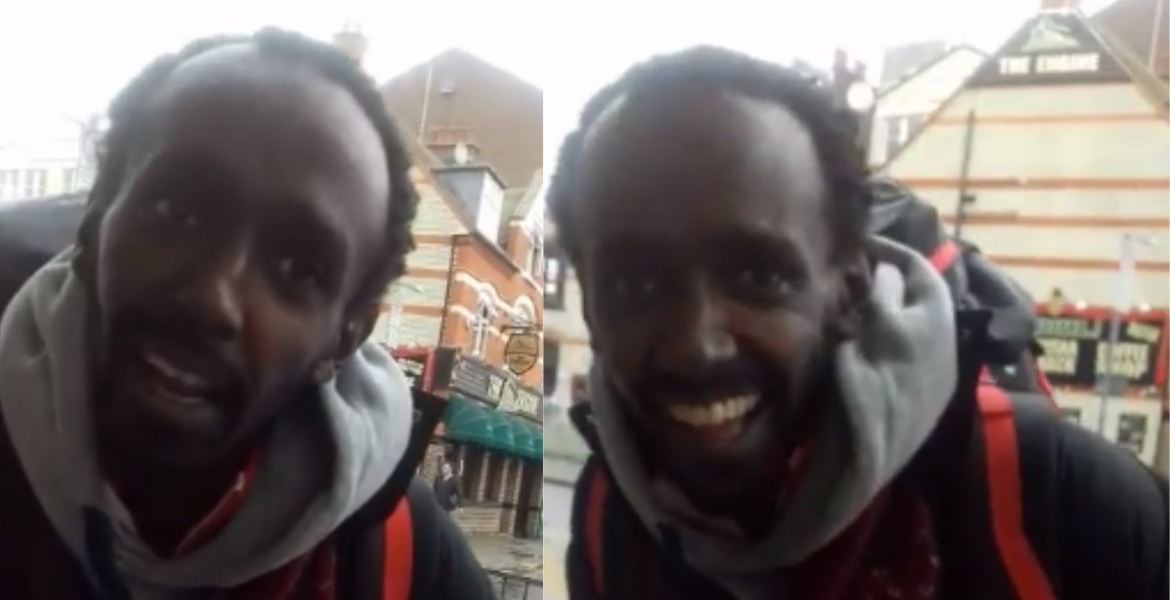 A Kenyan man who lives on the streets in the UK and survives on begging for food and cash on the streets of Luton, United Kingdom seeks help to return home.
In the video captured and shared on Facebook by Bancy Wairimu Mbui, a Kenyan woman living in the UK, the man identified as Dan Mutungi says he cannot return home since he lost his documents, including his passport. Mbui asks the Kenyan government to intervene and help Mutungi return home.
 "This guy is a Kenyan based in the UK, Luton to be specific, I cry to Uhuru and his government to help him to go back home as he is leaving on the street begging, it is really sad," Ms. Mbui says in a post on Facebook.
Mutungi allegedly moved to the UK in 1992 and has since become homeless and survives on begging on the streets of Luton.
In a short conversation with Mbui, Mutungi says he is from Machakos and admits to using drugs in the past. "I am Dan Mutungi from Machakos, my mother is not alive but my father is in Kenya living in Machakos, I came here in 1992 and I have never gone back home," he says.
"In five years, I have not used any drugs," he adds.
An article by Luton Today indicates that Mutungi was fined £165 on December 16th, 2016 for begging.
"Daniel Mutungi of Noah's Enterprise in Park Street was caught begging for alms in a passageway in George Street, Luton on July 12. He was charged partly under the 1824 Vagrancy Act. He must pay £50 plus £85 court costs and £30 victim services charge after being found guilty in his absence at Luton Magistrates on December 6," the article reads in part.