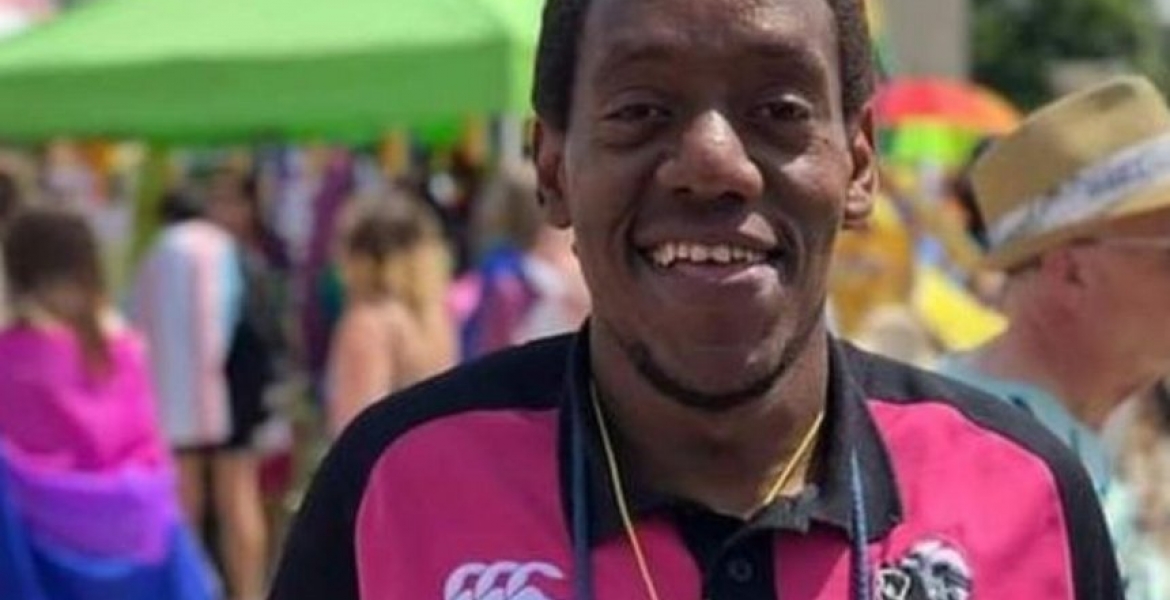 A gay Kenyan rugby player who was facing deportation from the United Kingdom has received a temporary reprieve after more than 70,000 people opposed the move.
Kenneth Macharia, a member of Bristol Bisons - a gay inclusive rugby club in Bristol, UK, was being detained at Colnbrook immigration center near Heathrow airport ahead of his deportation from the country.
More than 70,000 people have reportedly signed a petition to have his deportation cancelled and his request for asylum granted.
"There's lots left to do, but he won't be going anywhere for now," Wells MP James Heappey wrote.
Macharia had applied for asylum citing fears of "persecution and violence in Kenya because he is gay" but the British Home Office rejected his request, saying that Kenya is a safe country for homosexuals.
Speaking to ITV News from Colnbrook Immigration Removal Centre, Macharia has thanked his teammates for launching the petition to force British Immigration authorities to halt the deportation.
 "I am deeply indebted to them. I'm extremely grateful. They are wonderful people. I am surprised they went into all this effort for me. I'm blushing right now."
"I would like to stay because I want to have a normal love life, I want to have a normal life, and I do not want to be forced to hide who I am", Macharia adds.
His mother, Jacinta Macharia who resides in South Bristol, says her son is depressed and it could get worse if he is deported.
"He is the only child I have in this country and has been driving me to and from work in various places because of my arthritis, for which I have been attending physiotherapy sessions," Jacinta says.
"I am a 69-year-old British citizen and will progressively depend on him for support as I grow older," she adds on her appeal.