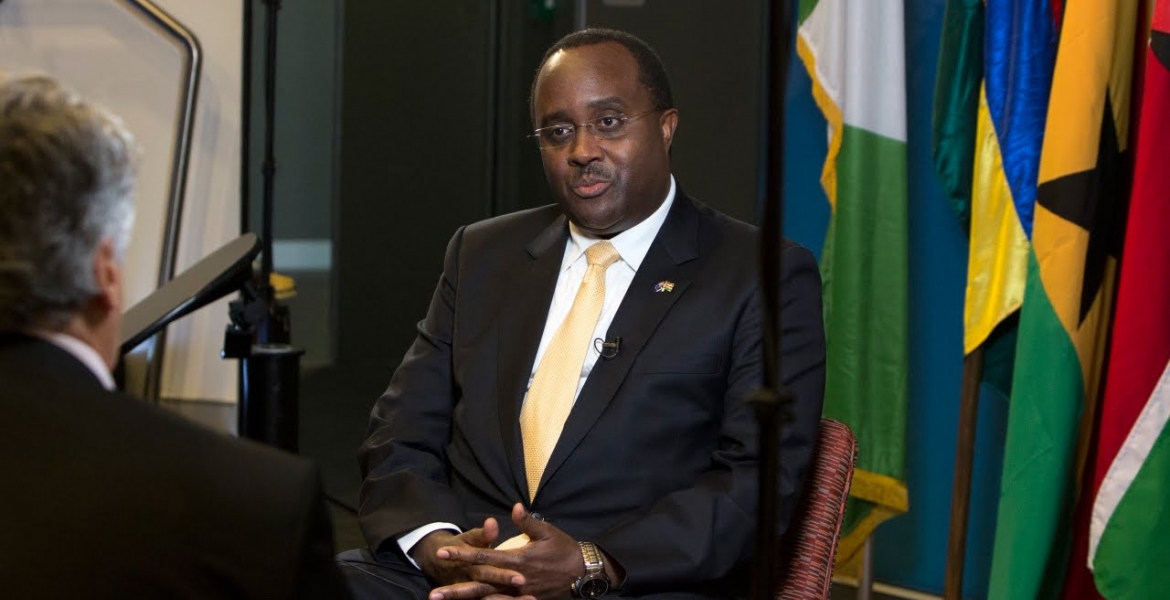 Kenya's envoy to Australia Isaiya Kabira has expressed displeasure after the country's largest airport was likened to the neighboring nation, Somalia by a former Australian government official.
In a protest letter, Ambassador Kabira rebuked the comparison, noting that the Jomo Kenyatta International Airport (JKIA) can't be compared to behavior of Somali pirates.
"While it is in your full right to express your outrage, we find it extremely unfortunate that you draw parallels of inefficiency and imagery of piracy to a respected and much-admired airport of Nairobi," his letter reads in part.
"We also bring to your attention that thousands of young Kenyan soldiers have put their lives on the line to pacify and bring peace in Somalia, a corner of the world, long forgotten by many nations, as part of a peace keeping force of the African Union," Kabira added.
The comments were made last week by Greame Samuel, the chairman of an organisation for airline Chief Executives dubbed, Airlines for Australia and New Zealand (A4ANZ).
Graeme likened JKIA to Somalia last week after a Qantas flight was forced to pay $18,000 (Ksh.1.8million) as diversion fee. While addressing an aviation conference, Graeme lamented after one of the planes was delayed for eight minutes at Australia's Canberra Airport over the fee.
An escort car was reportedly parked in front of the aircraft to block it from taking off until the fee was settled. This was after the plane made an emergency landing due to bad weather in the incident that occurred in March, 2017.
"I can't contemplate any place in the world, except perhaps Somalia or perhaps Nairobi, where an aircraft would, having had to make an unscheduled landing because of weather, had a car parked in front of the aircraft, saying you cannot move until the airline provides a Visa card to extract a charge of $18,000.
"That's not Australia. That's a third world country. I'm assured by Qantas it doesn't even happen in third world countries they are involved in," a visibly angry Samuel said.
He has since issued an apology over the comment. In a letter to the Kenyan High Commission in Australia, Graeme said: "In making these remarks, I did not intend in any way to offend you or your country."
"I would like to issue an unqualified apology for remarks I made during a panel discussion on May 24," Mr Samuel said.
"I did not intend in any way to offend you or your country. In fact, in my comments I went on to say that I was sure that the behaviour described at Canberra Airport would not occur in Nairobi."
"I do hope, however, that this explanation and apology serves to reassure you that both Airlines for Australia and New Zealand and I hold Kenya in high regard," he stated.