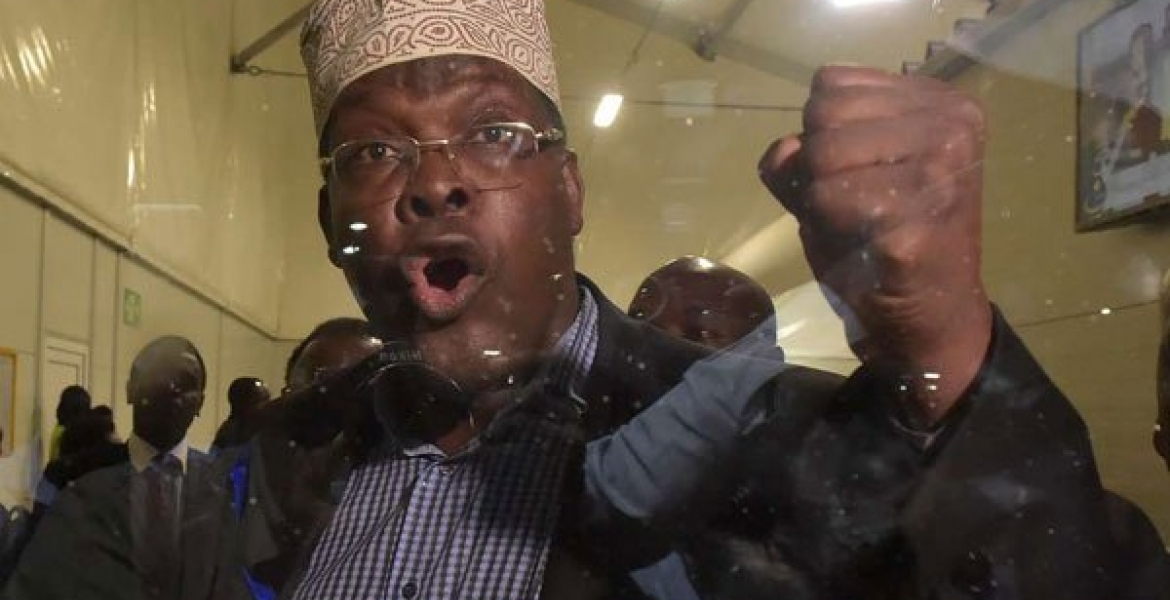 Self-declared National Resistance Movement (NRM) general Miguna Miguna has continued to launch attacks on opposition leader Raila Odinga.
In a latest audio clip shared online,  Miguna accuses the Orange Democratic Movement (ODM) leader of abandoning him when he was being illegally detained at Jomo Kenyatta International Airport (JKIA) in March.
The firebrand politician further rubbishes claims by Odinga that he (Miguna) refused to listen to him when he asked him to produce his passport for stamping, so he could be allowed to enter the country. Instead, Miguna alleges that Odinga arrived at the airport while drunk.
"The press were there when Raila Odinga came to JKIA drunk as a skunk. He couldn't even speak. He was incoherent. He couldn't stand on his own two feet. That's why he was sitting there pretending that he is talking on the phone," he said. 
 "When Raila says we tried to bring Miguna to Nairobi. He must tell people how. What did Raila Odinga do? What has Raila Odinga said concretely that is in the public record?," he asked. 
"He (Raila) does not want a system that would encourage ability, merit and integrity to be the foundations of leadership," said Miguna
He also trashed the March 9th unity pact between the Opposition chief and President Kenyatta, terming it an "act of two individuals to save their skin."
"We're not scared of them (Raila and Kenyatta) and we will confront the culture of impunity head-on," he said.
"The myth about reconciliation is going nowhere because it is a manipulative, deceitful and fraudulent act by two individuals to save their skin. They are not visionary leaders and they must be opposed by Kenyans of goodwill."
"If the mythical bridges mean anything, we would like to see whether the rule of law is going to be upheld, whether the Constitution is going to be adhered to strictly, and if court orders are going to be obeyed," he said.