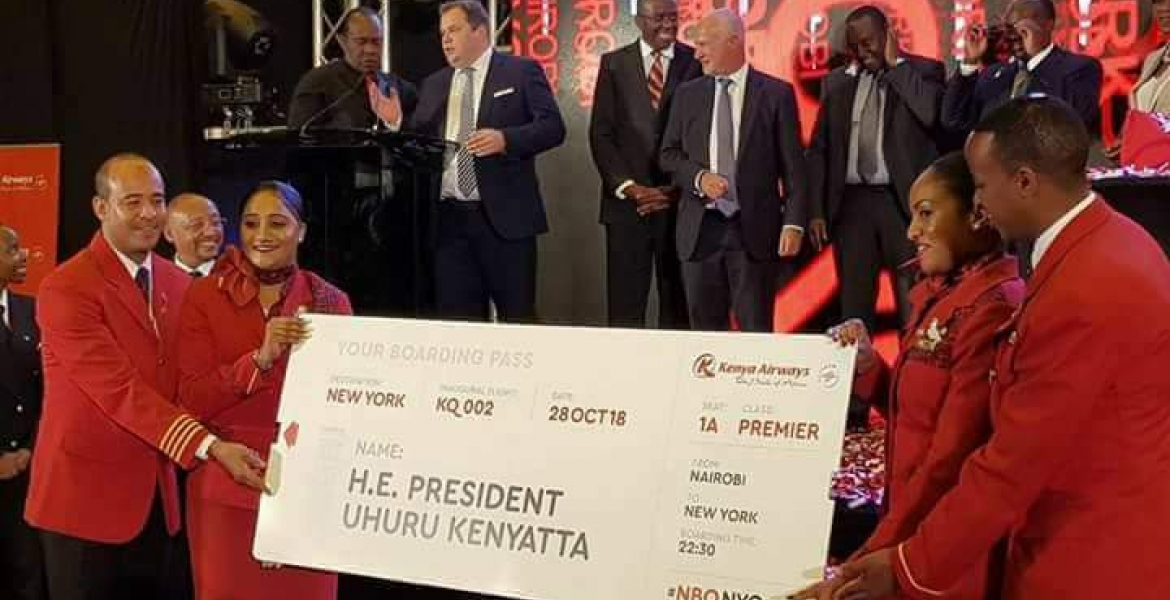 President Uhuru Kenyatta is scheduled to make the maiden Kenya Airways direct flight from Nairobi to New York in October.
Kenya Airways on Monday issued a dummy ticket to the president, and the Jubilee Party Party later posted the ticket on its official twitter account.
"President @UKenyatta's ticket on the very first and very historic flight from Nairobi to New York City is out"," read the posting on Twitter.
The first direct flight from Nairobi's Jomo Kenyatta International Airport (JKIA) to John F. Kennedy International Airport (JFK) is scheduled for October 28th, and Kenya Airways has reportedly already secured a landing slot at JFK.
The airline will run two trips daily on a Dreamliner aircraft; one flight that departs JKIA at 10:25pm and arrives at JFK at 6:25am the following morning, and a return flight that departs JFK at 12:25pm and arrives in Nairobi at 9:55am the following morning.
Roundtrip tickets are currently on sale at $869 for the economy class.