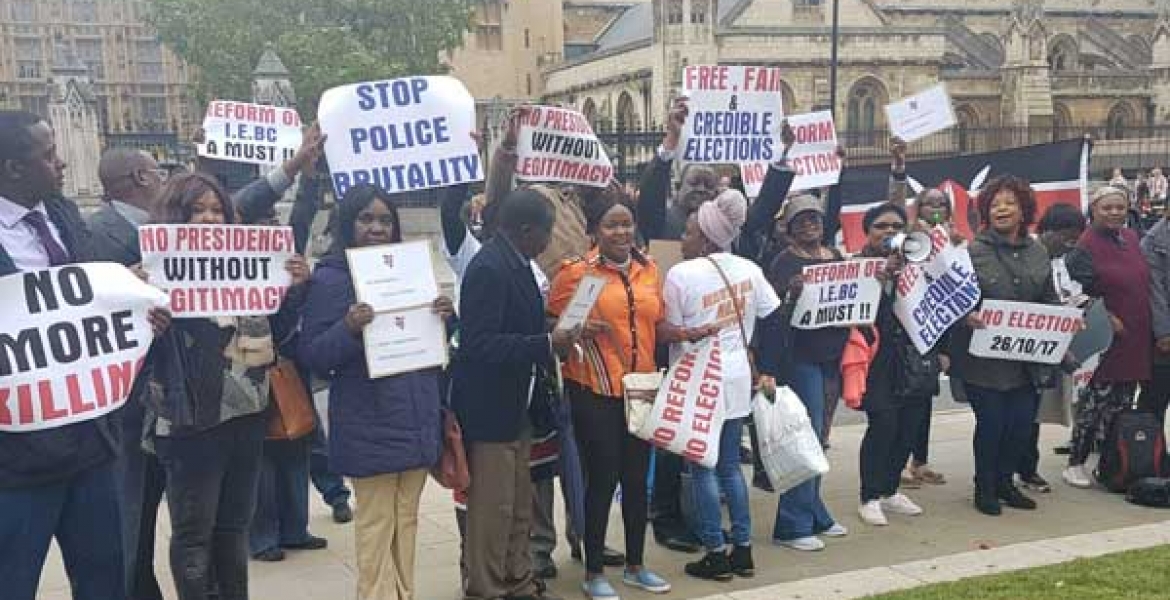 Supporters of Jubilee Party and National Super Alliance living in the United Kingdom on Friday took to the streets on London to show solidarity with their preferred presidential candidates in a typical supremacy battle.
The two groups held separate protests in the UK's capital before converging outside Chatham House, where opposition chief Raila Odinga was delivering a speech.
While Supporters of opposition outfit staged demonstrations to show support Raila Odinga's quest for electoral reforms outside the UK Parliament, President Uhuru's supporters held their protests outside Chatham House carrying pro-Jubilee placards.
In his speech at Chatham House, Raila said he would not sign Form24A as the letter he submitted before the electoral commission was enough to withdraw his candidature from the race.
"Am officially out of the election, no need to sign form 24A," he told the audience.
Later, opposition protesters joined their counterparts at Chatham House where they engaged in a "show of supremacy".
Raila supporters demanded for free and fair elections while chanting "Uhuru must go".
Jubilee demonstrators on the other hand carried placards branding Raila the "lord of poverty", while others asked him to return to Kenya and face the electorate.