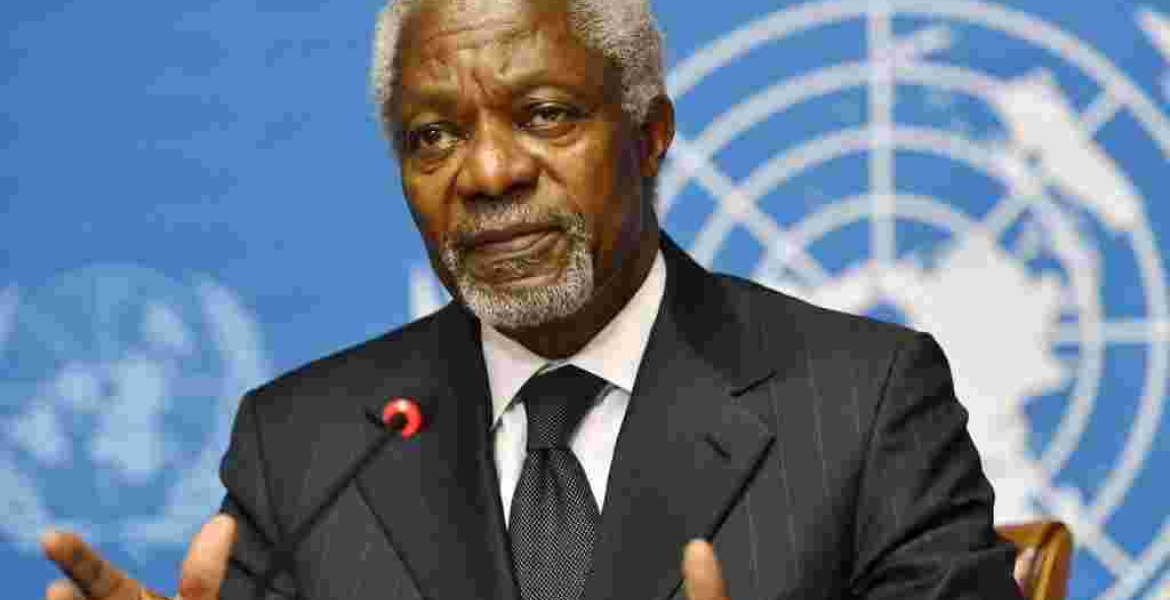 Former United Nations Secretary General Kofi Annan has passed away.
In a statement, the Kofi Annan Foundation said the diplomat died in Switzerland on Saturday morning after a short illness.
"It is with immense sadness that the Annan family and the Kofi Annan Foundation announce that Kofi Annan, former Secretary General of the United Nations and Nobel Peace Laureate passed away peacefully on Saturday 18th August after a short illness."
"His wife Nane and their children Ama, Kojo and Nina were by his side during his last days," the statement reads.
The 80-year-old is well known in Kenya after brokering a peace deal between former President Mwai Kibaki and Opposition leader Raila Odinga at the height of the 2007/2008 post election chaos that almost teared the country apart.
Annan was the recipient of a "secret envelope" that contained the Waki report and handed it over to then International Criminal Court (ICC) Chief Prosecutor Luis Moreno Ocampo.
The Hague-based court later relied on the document to press charge against William Ruto, Uhuru Kenyatta, former Minister Henry Kosgey, former Head of Public Service Francis Muthaura, former Police boss Hussein Ali and radio journalist Joshua Arap Sang.
The envoy has kept low profile since exiting United Nations after a 10-year stay. Annan, a Ghanaian was appointed the global body's Secretary General in 1996 and served in the position until December 2006.
He was the recipient of the 2001 Nobel Peace Prize.