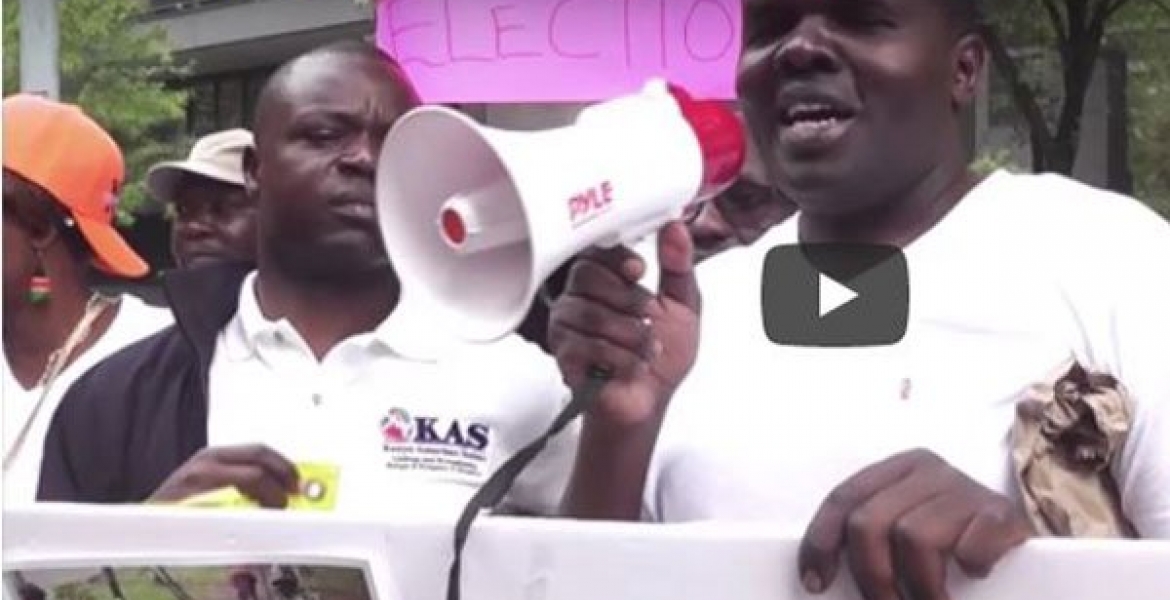 Jubilee Party supporters in Phoenix, Arizona have condemned their Nasa counterparts over last Saturday's protests outside United Nations headquarters in New York.
In a statement, Jubilee Party US coordinator, Engineer John Kamau said that it was out of order for Kenyans living in the US to protest at the UN against their own country.
"Nasa supporters who held demonstrations in New York and plan to hold such like demonstrations in Dallas, Texas next week are despicable and a disgrace," said Kamau.
"We are warning Nasa supporters to stop pushing Kenyans in the Diaspora to demonstrate against the government and to stop calling for the removal of IEBC. They should stop attempting to stop intimidating the IEBC with removal and issuing ambiguous, ever changing demands and meddling with judicial officers," the statement said in part.
Kamau further added that 85 per cent of Kenyans living in US were Jubilee supporters and were advocating for peace. Kamau said that if pushed to the wall, President Uhuru's supporters were willing to stage mega demos in major cities in the US to show their mighty.
"The economy of Kenya is suffering and our country is becoming a laughing stock Just because one person and a small group of hardliners must have their way or no way. As Jubilee supporters we have now said enough is enough. Kenyans must be allowed to exercise their democratic freedom without this unnecessary intrigues," Kamau said.
The Jubilee supporters also demanded that National Super Alliance leader Raila Odinga to immediately stop dividing the country.
They challenged Raila's supporters to a Live televised debate in Phoenix, Arizona.