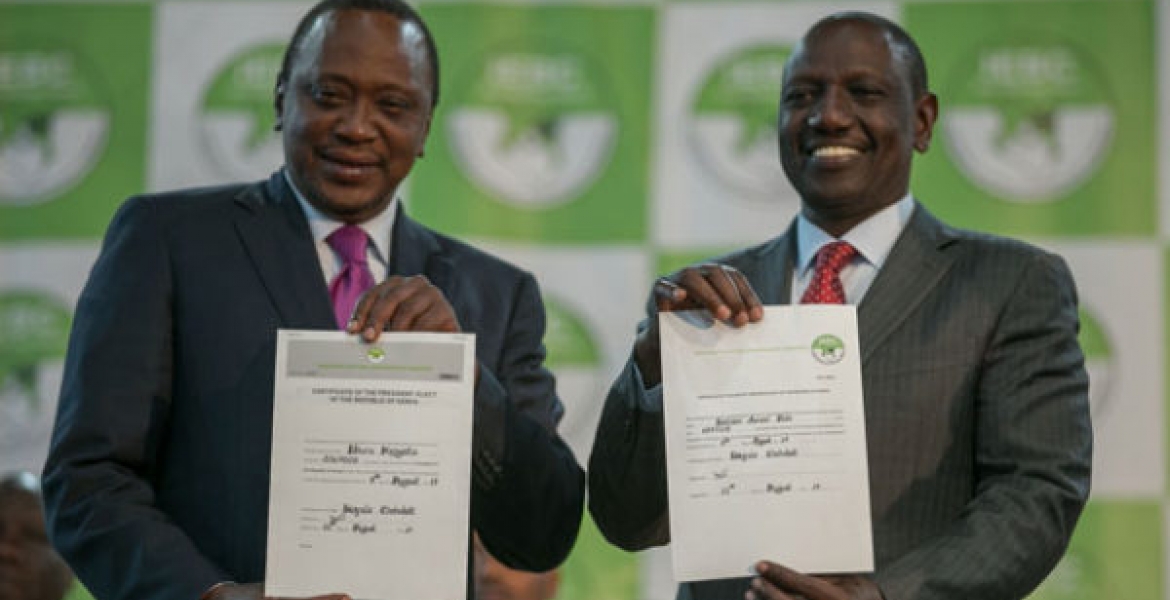 The Kenya Diaspora Alliance has sent a congratulatory message to President Uhuru Kenyatta and his deputy William Ruto following their re-election to serve for another five year term and urged them to embark on a journey to unite Kenyans.
In a statement , the alliance chairperson Shem Ochuodho asked President Uhuru and his deputy to particularly deal with the "evils of exclusion and corruption" which have bedeviled the country for a long time.
"It cannot be business as usual; the next five years must be different. Kenyans can't accept to be held back any longer by these two vices," Ochuodho said.
Kenyans living in the Diaspora took part in the Tuesday's general election for the first time in Kenya's history.
4,393 Kenyans out of an estimated 3 million living in the diaspora were registered as voters by the Independent Electoral Commission to participate in the general elections.
Ochuodho further congratulated other election victors in the election including the defeated National Super Alliance (NASA) and commended its leadership for spirited campaigns and sustained fight for democracy.
He urged the opposition to challenge the election outcome in court to forestall any unnecessary shedding of blood or loss of life and property.
"KDA too feels there was a predictive sprouting of presidential figures that was suspicious. However, only a professional forensic audit will establish the truth and lay to rest any such fears."
Ochuodho divulged that Kenyan professionals in the Diaspora were open to offer assistance, if need be, to the IEBC "to debunk any hanging clouds".
He also proposed the creation of the Ministry of Diaspora Affairs from the Foreign Affairs ministry citing countries like Nigeria, India and Georgia that have established such ministries.
"In the alternative, Foreign (ministry) should be restructured and renamed 'Foreign and Diaspora Affairs' to give the Ministry appropriate mandate to deal with this increasingly crucial segment of our society," Ochuodho said.