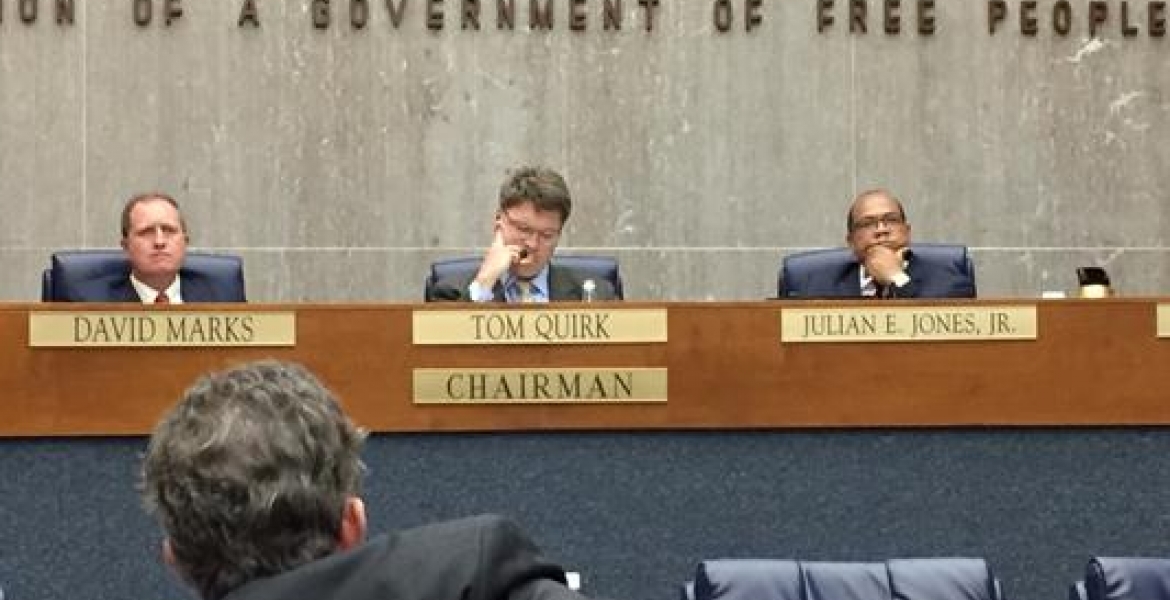 Supporters and opponents of an immigration bill packed a Baltimore County Council hearing on Tuesday. The bill, supported by the county council's three Republican members, would allow jail officials to screen county jail inmates for immigration violations if passed
The bill would enter Baltimore County into the 287(g) program that forms a partnership between federal Immigration and Customs Enforcement (ICE) and Baltimore county officials, allowing local jail officials to investigate immigration violations on inmates on behalf of ICE and report those in violation for possible deportation hearings.
Close to 50 people testified at the hearing, both in favor and against the bill.
Opponents of the bill say it will lead to people who have committed minor offenses to face deportation, and would have an adverse effect of increasing crime in the county as immigrants would be afraid to report crimes.
"This will not create a safer community. This will create more fear," Aixa Nune, a 17-year-old immigrant from Honduras told Baltimore Sun.
Nick Steiner, an attorney with ACLU told the Baltimore Sun that programs such as 287(g) "are less about public safety and more about discrimination against immigrants. Nick said in Fredrick County - one of two Maryland counties that have implemented the program - 80% of jail detainees who have been flagged for immigration violations had committed minor offenses such as traffic violations.
The bill is scheduled for a vote before the Council on Monday, June 5th at 6pm. With four Democrats against three Republicans on the County Council, the chances of the bill passing seem slim. None of the Democrats on the County Council have publicly supported the bill, which will require 4 votes to pass and 5 votes to override a veto by  Baltimore County Executive Kevin Kamenetz, who has pledged to veto the it if it is passes the council vote.
Two other counties in Maryland have signed into the 287(g) program; Fredrick County and Harford County.