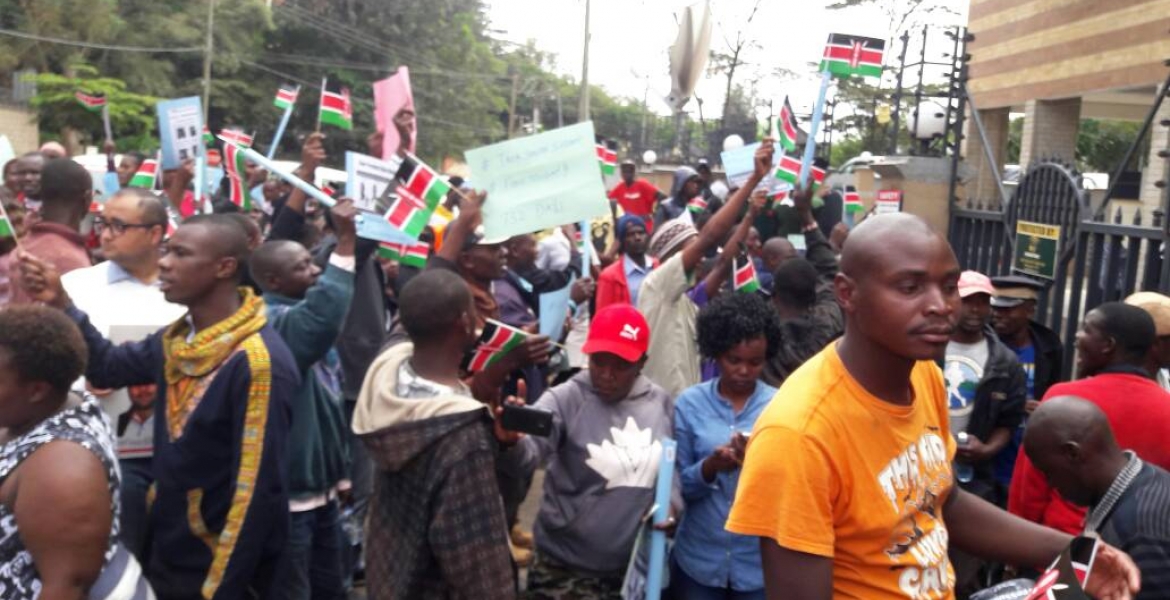 The families of the four Kenyans sentenced to life in South Sudan two years ago on Tuesday held protests seeking to have the government intervene and have them released.
According to the family members, the four were not subjected to the rule of law in the neighboring country, asking the government to facilitate their release.
The four, Boniface Muriuki, Antony Mwadime, Antony Keya and Ravi Ghaghda were detained on May 28th, 2015 in Juba on accusations of defrauding President Salva Kiir.
The family members further claimed that police in South Sudan stormed their offices and handcuffed them, adding that they were innocent.
"They were at work. The police walked in their offices and arrested them without telling them anything. Until today they are not aware why they are in custody," said Tejal Ghaghda.
The protesters have been petitioning the Embassy of Sudan but were thrown out by police officers telling them that their actions were unconstitutional and directed them to present their woes to the Foreign Affairs ministry.
Their efforts to have the Ministry of foreign affairs intervene have proved futile and non-productive despite numerous attempts to talk to the office of the president among other government officials.
The protesters on Tuesday walked to Parliament where they presented their petition to Sirisia MP John Waluke, who promised to present their woes to the Assembly. "I will present the issue to the Senate and have it discussed." The Siria lawmaker said.