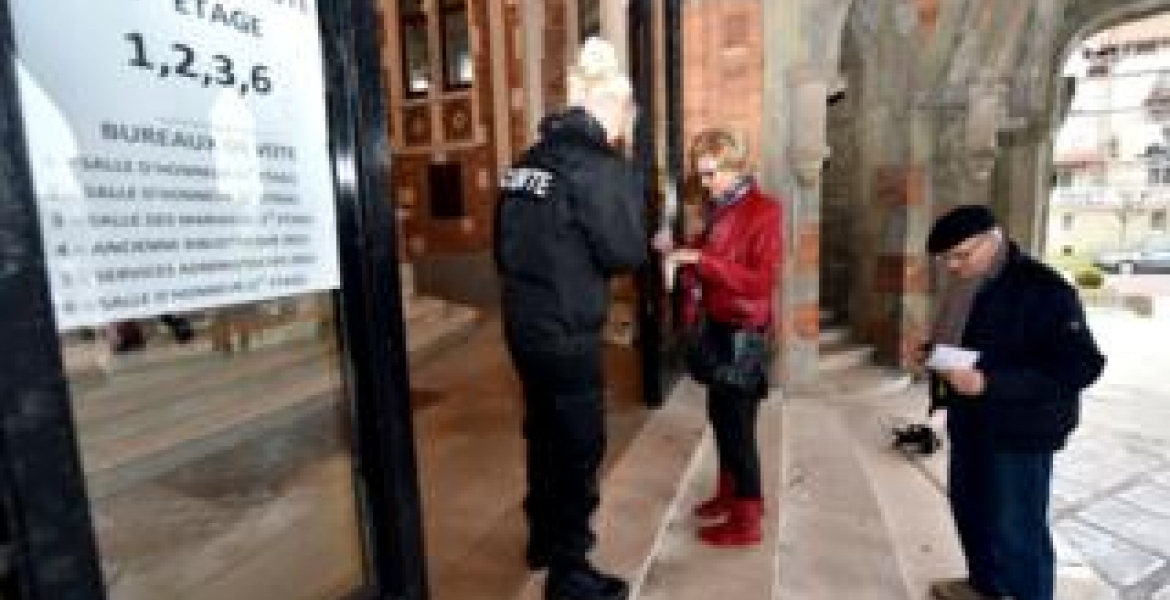 France went to the polls on Sunday to choose their next president, amid high security following a deadly attack in its capital, Paris three days ago.
Security was high in the country with about 50,000 police and 7,000 soldiers being deployed across the country to secure polling.
A total of eleven candidates are battling it out for the country's top job.
A  run-off round in a fortnight's time between the two candidates with most votes if none of the eleven garner 50% of the total votes cast.
Polling stations opened at 08:00 local time (06:00 GMT), although some overseas territories began the voting on Saturday. The polling exercise will end at 8pm, with exit polls expected soon after.
According to BBC News, turnout by noon was 28.54% of the electorate, slightly up on the corresponding 2012 figure of 28.29%.
Four candidates are seen as being within reach of the presidency: the conservative François Fillon, the far-right leader Marine Le Pen, liberal centrist Emmanuel Macron and the far-left's Jean-Luc Mélenchon.