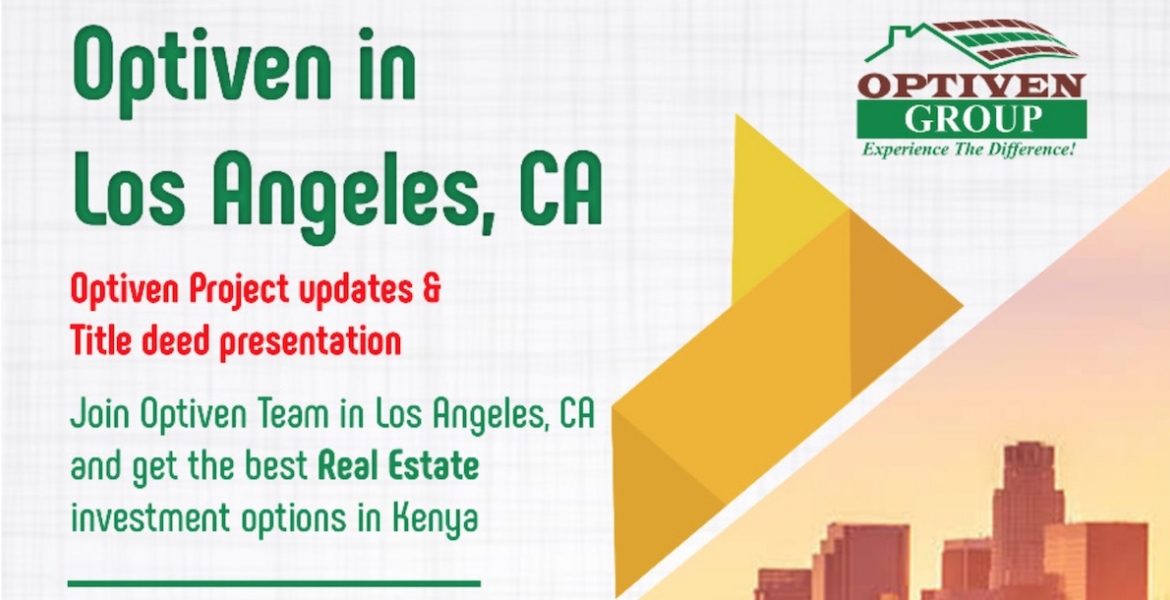 Optiven is back in Los Angeles in a big and humble  way to empower our brothers and sisters in Los Angeles and present Title Deeds for all those who have finished paying for their properties in Kenya
Optiven has a very enticing great irresistible offer only for USA friends and supporters. The product has Million value in 5 years yet we offer it at Ksh 1.995m in cash  with an option of 36 months repayment at affordable interest. We give you  unimaginable offering to this Extra value added plots at Victory Gardens P3 at special offer  $499.
Optiven is  happy to meet you again after we were here last December, 2016 together with Equity Bank during  the dinner.
Come and get your extra value added plot with awards winning company lately awarded as a super-brand in East Africa in  empowering others in acquiring properties.  We are here to serve you
We are at:
Venue: Wyndham Anaheim garden Grove 12021 Harbor Boulevard,Garden Grove CA 92840.
Dates: Saturday 21st Oct to 26th  Oct
All day long 6:00am -9:00pm
Please come with two or three friends and have coffee  with Optiven Team One on One.
Our USA contacts:
214 853 1140, 214 861 1226
Email:diaspora@optiven.co.ke
Website: www.optiven.co.ke/diaspora
We value you greatly.