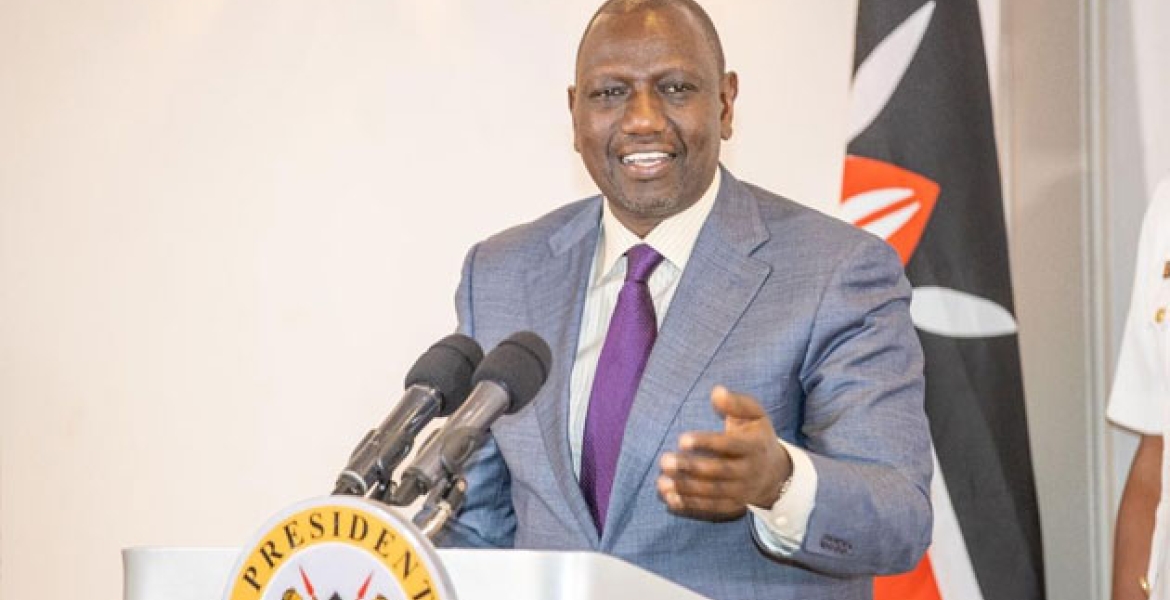 President Ruto says Kenya Revenue Authority (KRA) must establish a strong and transparent system that will allow the country to transition from overtaxing trade to undertaxing wealth.
Ruto, who spoke during the annual Taxpayers Day at the KICC on Friday, said the Kenya Kwanza administration's tax mobilization philosophy will be hierarchical, taxing wealth, consumption, income, and trade.
"I will lead from the front by paying my taxes. Every company associated with me will also pay its taxes. It will be a fair tax regime," Ruto said.
The president said he expects the taxman to collect at least Sh3 trillion in the coming financial year and double the amount in the next five years.
"We should be able to collect enough money. Our Growth Domestic Product (GDP) has risen Sh. 12 trillion yet KRA only raised about 14 percent of GDP in revenues last year. In the past KRA was able to raise 18 percent of GDP. If we collect the same target today, then we would have raised an extra Sh400 billion. In that case I expect KRA to collect 3 trillion in the next financial year," said Ruto.
Ruto indicated that his administration will implement radical changes at KRA to ensure efficiency and effectiveness in the collection of taxes
"We are determined to effect decisive changes in order to reverse this unsatisfactory state of affairs. The practice of citizen harassment as a means of tax administration is unacceptable. In the past, revenue collection registered noticeable growth. This was as a result of an effective national mobilization strategy," he added.
Ruto also directed KRA to seal pilferage arising from revenues collected from excise stamps, noting that the government is only selling 2.9 billion excise stamps against a projected 12 billion.
"We should be selling between 10 billion and 12 billion stamps but that is not happening currently. The trouble is the government is selling 2.9 billion stamps and there are people who are selling the balance which is approximately 7 billion stamps," he remarked.
"I have told the Commissioner General to tell these people to stop and we have no choice because I don't want to fight with people but they must stop. I have given him enough information to the Commissioner General to sort out people and I have asked him to deal with these people because if he doesn't, I will do it myself."