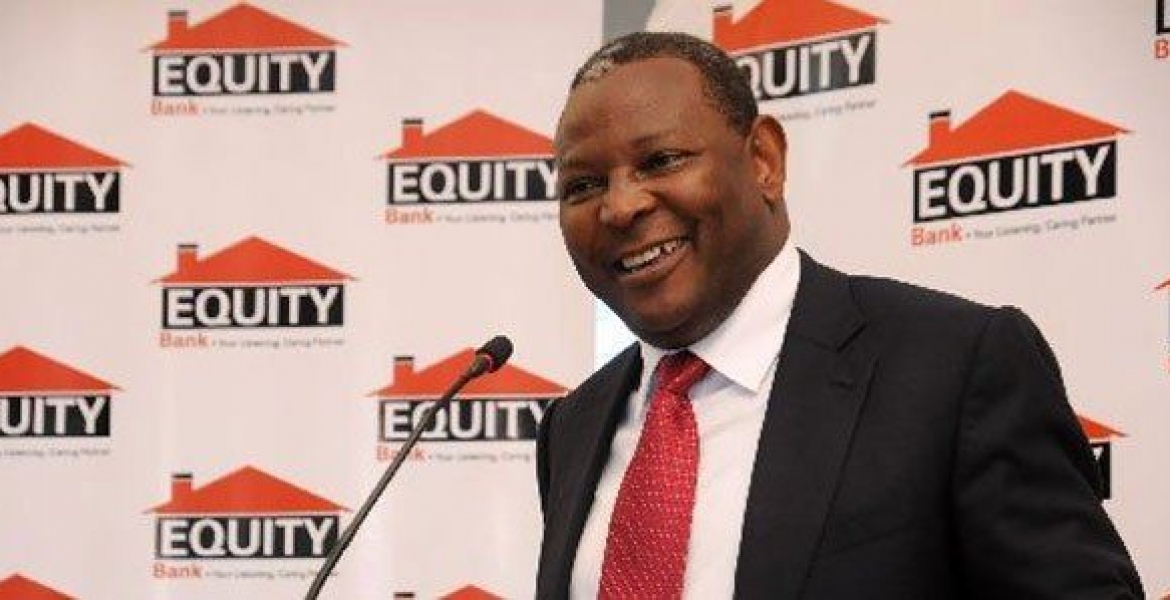 Equity Bank has announced a profit of Sh19.8 billion for the year ending December, 2018.
The lender's net profit increased by five percent from the previous year, maintaining its position as Kenya's second most profitable bank after Kenya Commercial Bank (KCB).
The surge in Equity's profits is largely attributed to growth in income from government securities.
The lender's interest income from Treasury bonds increased by 21.7 percent to Sh16.3 billion while its holdings of government securities grew by 26 percent from Sh128 billion in 2017 to Sh161 billion last year.
Equity's loan book shot up six percent from Sh279.1 billion to Sh297.2 billion in the period under review.
Customers' deposits grew by 13 percent to Sh422.8 billion to reflect increased confidence in the bank.
"We are excited to see our deposits grow faster than loans. We know in loans it is the bank that selects borrowers but in deposits, it is the customer that selects the bank. The growth in deposits is nearly double the sector's average. We view this as a vote of confidence and trust in the bank," says Equity Group CEO James Mwangi.
Consequently, Equity has kept its dividend payout to shareholders at Sh2 per share, equivalent to a total payout of Sh7.55 billion.