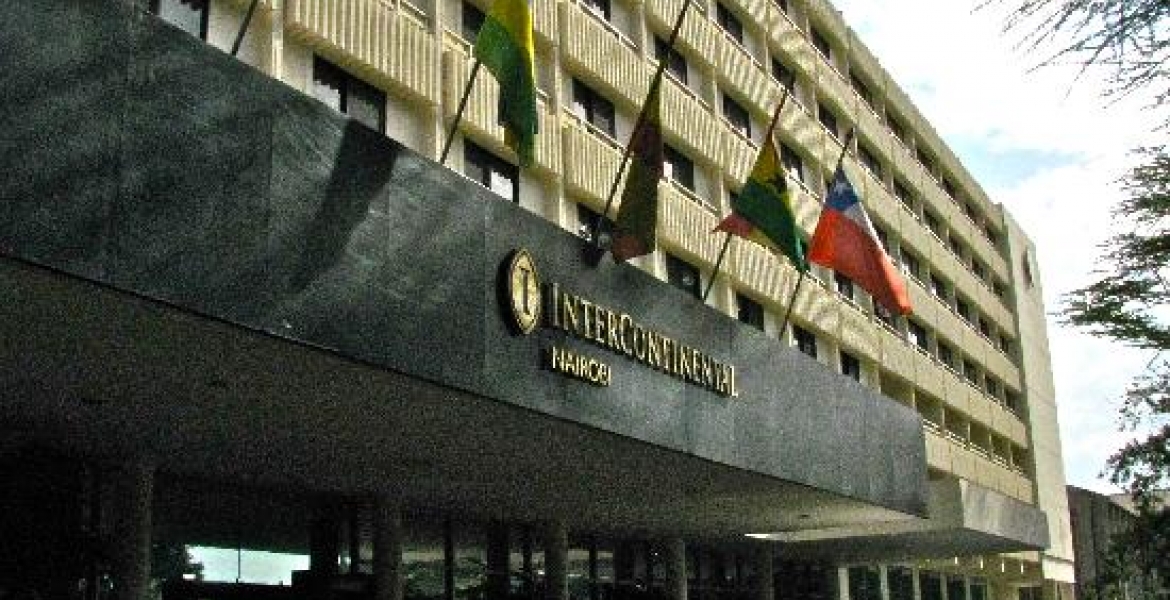 Nairobi's InterContinental Hotel is reportedly on the verge of being auctioned over a debt amounting to hundreds of millions.
The Daily Nation reports that the luxury hotel located in Nairobi central business district is broke and is currently burdened by liabilities that outweigh its income.
Documents seen by the Nation show that the situation is so dire that the hotel is unable to take insurance cover against disasters such as fire.
As at the end of last year, the five-star hotel reportedly owed Stanbic Bank more than Sh700 million.
The financial woes facing the 389-bed hotel have been revealed in a letter dated February 7th, 2019 signed by the Tourism Finance Corporation (TFC) CEO Jonah Orumoi and sent to his Privatization Commission counterpart Joseph Kosgey.
The Privatization Commission is the agency mandated to sell government-owned companies.
In the letter, Orumoi states: "We wish to bring to your attention the following facts; The Kenya Hotels Company (KHP) is facing financial challenges to the extent that it cannot meet its obligations as they fall due," he asserts.
He notes that the company is technically insolvent since it can't be able to service its debt amounting to Sh717 million owed to Stanbic Bank.
"KHP is not able to service its long term facilities as they fall due which have attracted huge accrued interest and penalties," Orumoi affirms.
Intercontinental Hotels Corporation Ltd and Tourism Financial Corporation (TFC) each own 33.83 percent of Kenya Hotel Properties, the holding company that owns the hotel.
TFC also says it lent KHP a loan facility of Sh124.7 million, which remains unserviced and has risen to Sh207.7 million as at last December 31st, 2018.
The hotel has not made a profit in the last 10 years and recorded Sh113.7 million losses last year.