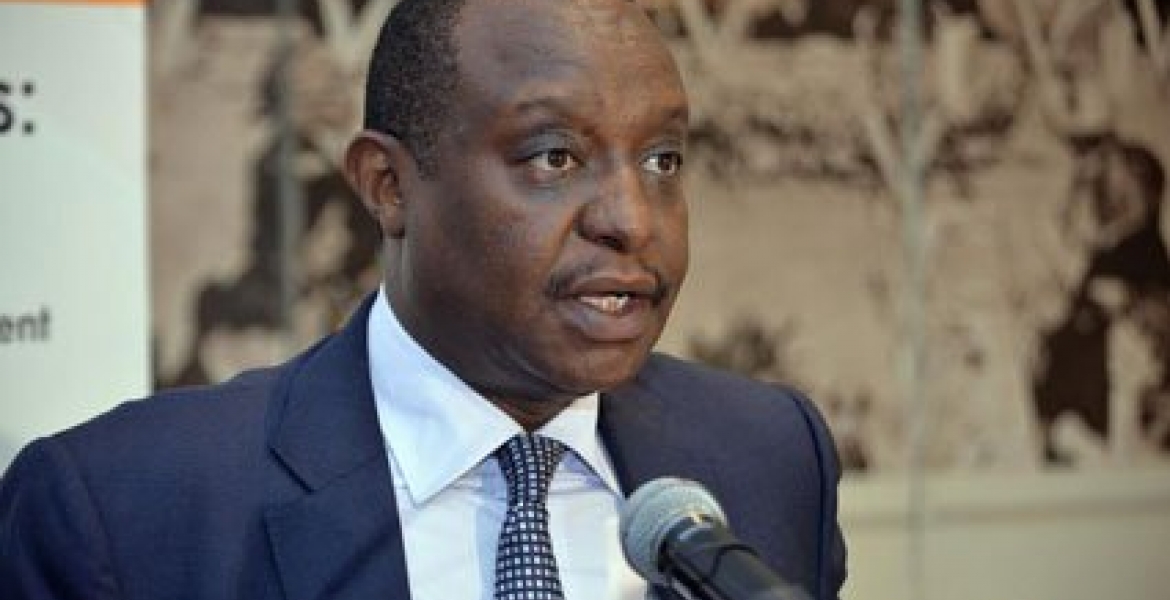 National Treasury Cabinet Secretary Henry Rotich has clarified Wednesday reports that quoted him saying that the government was broke.
Speaking on Thursday during the 'Girls Matter' event at the Kenyatta International Convention Centre (KICC) in Nairobi, Rotich termed the reports as "fake news", stating that governments don't get broke.
"Tell me of a government that has ever gone broke. How can the CEO of a broke company keep giving money for projects?" he wondered.
"The story was just that revenues have fallen behind, it was a sensational story, I have just come out of Eurobond with Ksh.200 billion," said Rotich.
"In situations where revenues go down, we smoothen this by borrowing."
The CS further pointed out that the Sh200 billion Eurobond recently acquired by government will keep the country afloat.
Rotich was reacting to media reports about the statement he made before the Senate Finance Committee on Wednesday that the country was experiencing a shortfall of revenue to the tune of Sh84 billion.
"We are running short of revenue. There was a slow down in business activities because of elections but we are now catching up," he was quoted as saying on Wednesday.