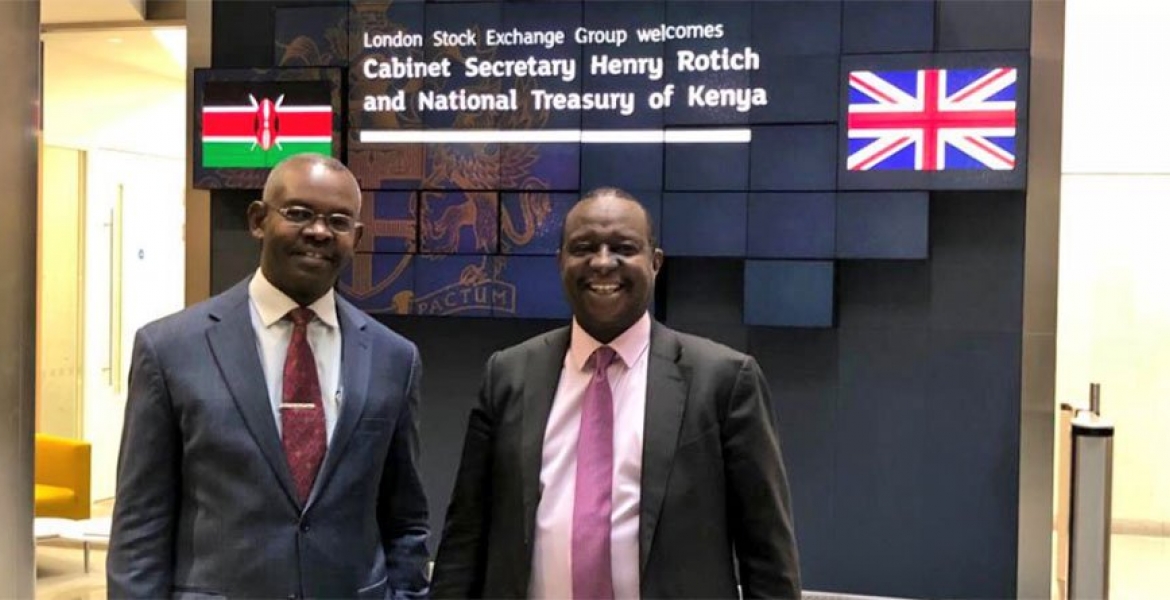 The National Treasury has announced that Kenya has secured $2 billion (Sh203billion) in a new Eurobond issue.
Treasury Cabinet Secretary Henry Rotich in a statement on Thursday said the issue was oversubscribed seven times, meaning that Kenya needed Sh203 billion, but attracted bids amounting to Sh1.4 trillion.
"[A successful roadshow was] conducted with International investors. It covered a wide geography and has resulted in a significant level of interest," he said.
"The fact that we got $14 billion in investor appetite reflected the continued support the country receives and makes it one of the highest order books for an issue from Africa."
Treasury said the cash will be used for development initiatives as well as for liability management.
"The funds will be applied towards the government's development initiatives and liability management. We will continue to invest in the infrastructure and capacity to roll out these programmes."
The issue was executed by global lenders Citi, JP Morgan, Standard Bank of South Africa and Standard Chartered Bank.
This becomes the second Eurobond issue by Kenya, after the $2.8 billion secured in 2014 in five and 10-year tranches.
The new bond is listed on the London Stock Exchange (LSE) and was issued in two equal tranches of 10 years at an interest of 7.25 per cent and 30 years at an interest of 8.25 per cent.