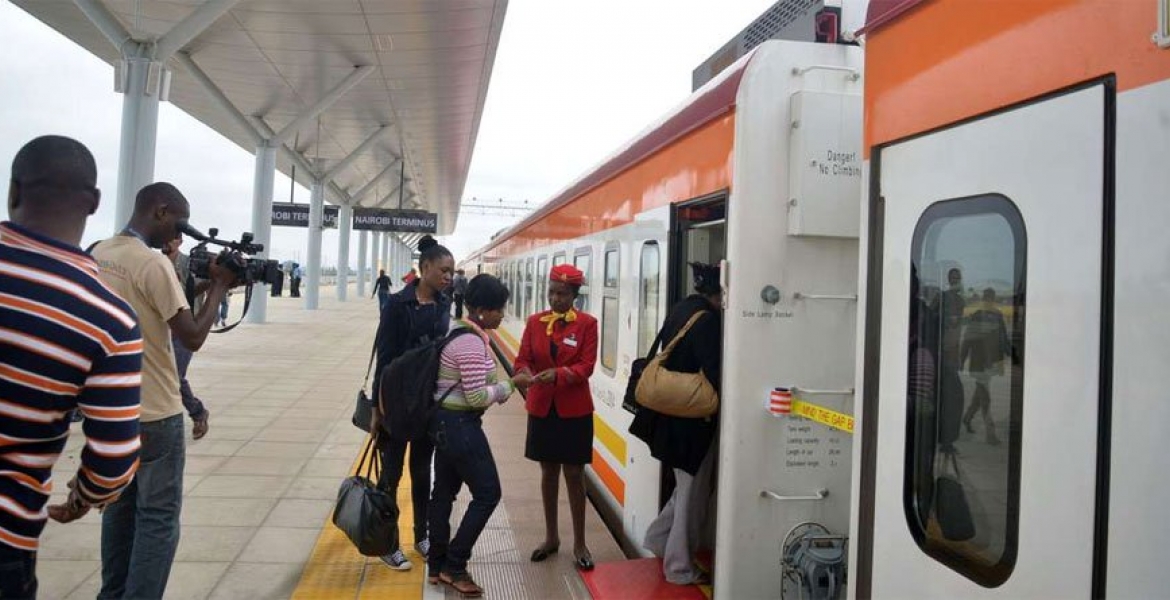 Ticket prices for standard gauge railway's Madaraka Express train trip between Nairobi and Mombasa are set to be revised upwards in the next two months.
This means that the promotional Sh700 fare that Kenyans have been paying between the route since the launch of the train in May, 2017 will come to an end.
Kenya Railways managing director Atanas Maina indicated the new ticket price between Nairobi and the coastal city will hike to Sh1,200, subject to approval by the Ministry of Transport.
However, tickets for first class passengers on the train will remain at Sh3,000.
"We shall be announcing the rates in April once approved but will not exceed Sh1,200," Maina told Business Daily.
"The government made a deliberate decision to charge low fare to allow Kenyans from all walks of life to test the service at inception stage so that they can judge for themselves the nature of the product we were introducing to the market."
While launching the maiden train in May, President Kenyatta had fixed the tickets at Sh700 for economy class and Sh3,000 on first class tickets for distance between Nairobi to Mombasa.
Maina said the current ticket prices cannot meet the operational cost of the train in the short term.