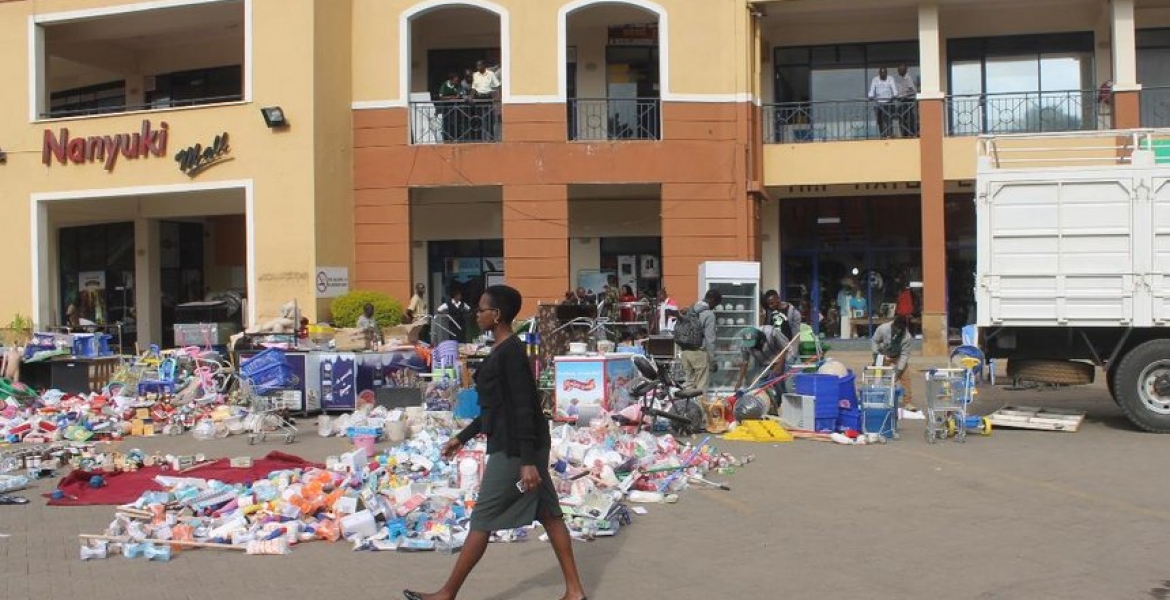 It was double woes for struggling retail chain Nakumatt after residents looted its stock following its eviction from Nanyuki Mall on Tuesday.
Police were forced to shoot in the air to scatter a crowd of area residents who scrambled for the supermarket's items, which had been thrown out by owners of the premises.
Reports suggest that Nakumatt was ejected from the building over rent arrears amounting to Sh36 million. "The property owner had obtained a court order to evict the tenant over the arrears. The shopping mall had been closed for two months," a source said.
Nanyuki mall branch is the latest chain's outlet to close down after several other branches among them Nakumatt Lifestyle - in Nairobi's Central Business District, Westgate Mall located in Westlands Nairobi, Ronald Ngala branch, Haile Selassie branch located at the Kenyatta University Plaza, Thika Road Mall (TRM) branch and NextGen Mall on Mombasa Road.
The supermarket is struggling under a debt estimated to be about Sh36 billion, with the government reluctant to bail it out.