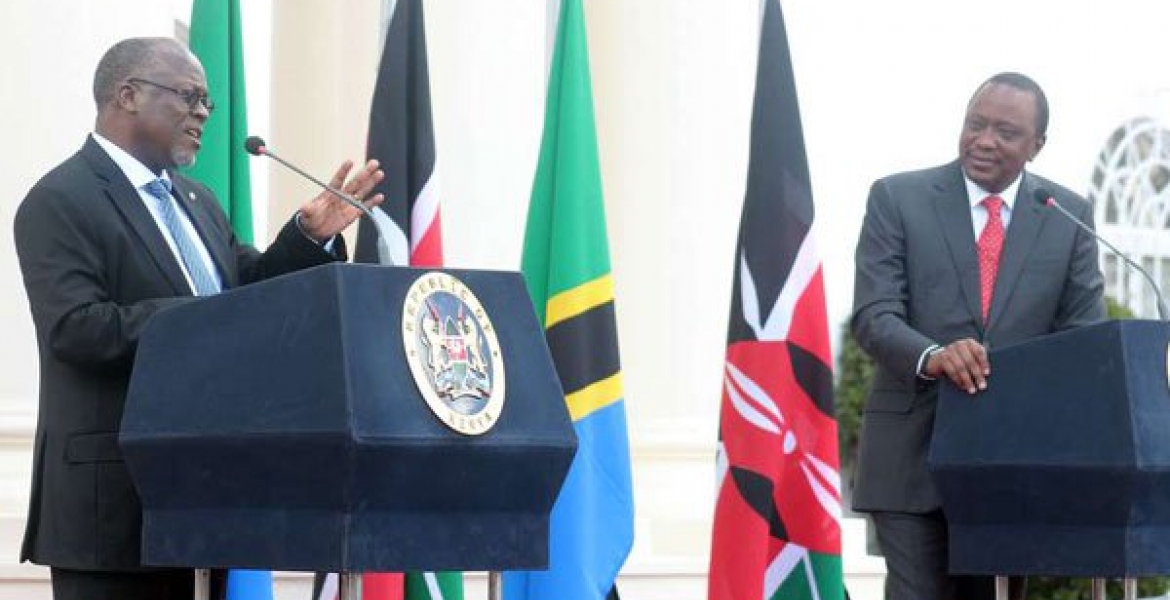 Tanzania has warned Kenya that it will slap retaliatory bans on Kenyan products entering Tanzania if Kenya fails to lift ban it imposed on their products.
Diplomatic and trade relations between Kenya and Tanzania seem to be going through turbulent times after Kenya banned Tanzanian wheat flour and gas exports on grounds of safety and quality concerns.
Tanzania has now warned that it will impose similar bans on Kenyan tyres, margarine and fermented milk entering their country.
Sources says that Magufuli administration has already enforced a ban on overland transport of maize from Zambia into Kenya, even as the country continue to grapple with increasing food shortage as a result of drought experienced last year.
Tanzania has maintained that Kenya must lift the ban on its gas and wheat flour exports, warning that it was will enforce more retaliatory measures on Kenya.
Tanzanian Industry, Trade and Investment Permanent Secretary Adolf Mkenda accused Kenya of delay in lifting the ban, even when the two countries agreed that the ban be lifted in February and June.
"Tanzania will not sit idly as its traders are denied entry into Kenya for no good reason. This will not happen. We are weighing all our options and they are several which I may not want to state," the PS said.