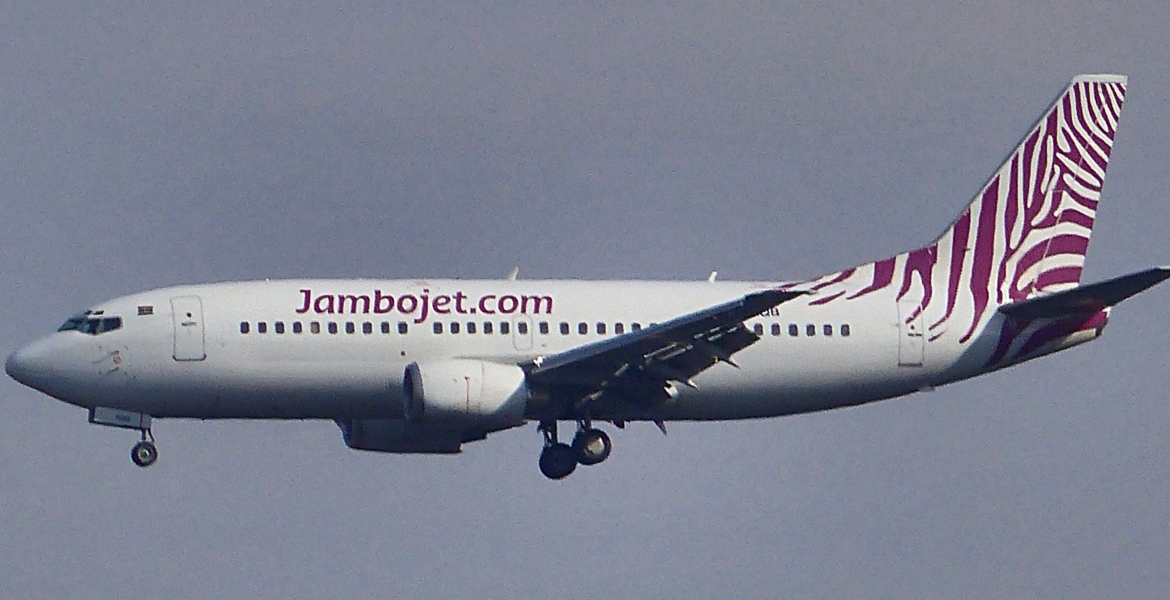 Kenya's budget carrier Jambojet has received a not to fly regionally, potentially creating competition on some routes with its parent company Kenya Airways.
The Kenya Civil Aviation Authority published the approval for the new routes for the carrier that will also include Wajir and Mandera in the north-eastern region of the country.
The airline has been given a go ahead to fly to 25 destinations in 11 countries including South Sudan and the tiny Indian Ocean island of Comoros.
The carrier's request was okayed days after it took delivery of a new Canadian-manufactured Bombardier aircraft, raising the fleet size to five.
Jambojet will, however need to seek renewal of its license for the international routes after one year, while the approval for the local routes expiring in May 2020.
The airline's chief executive Willem Hondius said that they were considering operating joint flights on routes that Kenya Airway was already flying.
"We will not be in competition with KQ," said Hondius adding, "all flight routes and schedules will be agreed upon after consultations."
Jambojet's entry is expected to bring new competition to other smaller players, locally and regionally, many having thrived on a pricing advantage.
"Jambojet will therefore be complementing KQ operations but no date is firmed up yet for the international flights to start," said the chief executive.