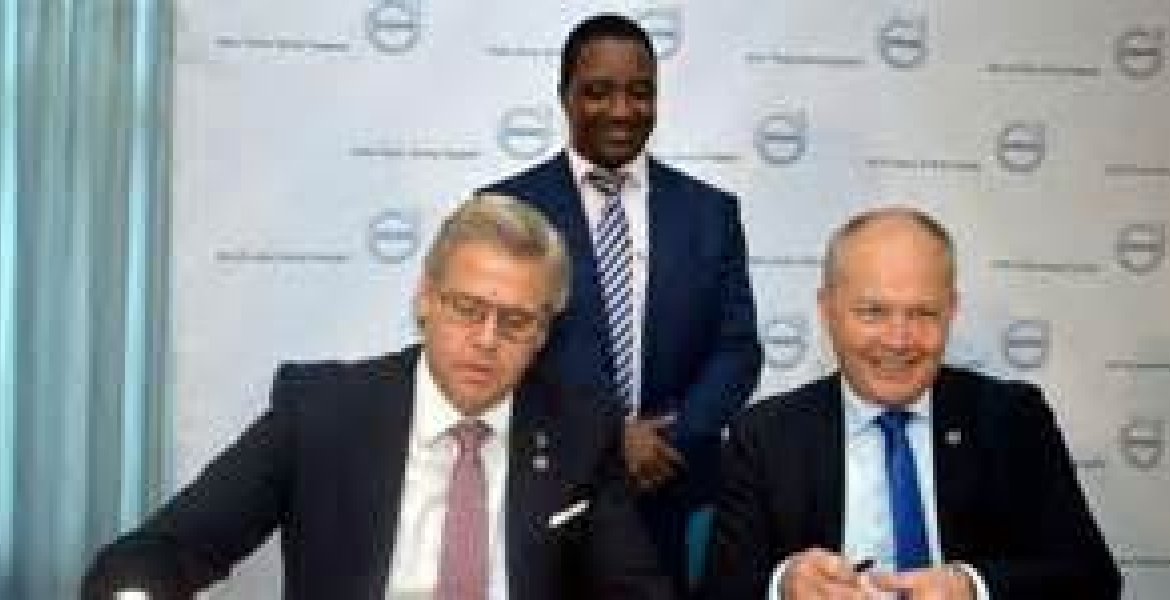 Volvo Group has announced that it will be investing Ksh2.5 billion in assembly plant in Mombasa that will serve the growing East African market. Volvo Trucks President Claes Nilsson said the assembling plant will only be the third assembly in Africa after South Africa and Morocco and will officially be launched in the first quarter of 2018, eying an initial output of 500 units per year.
"We see great opportunities and believe that this part of Africa that has potential to grow substantially; it has a lot of different resources due to the diverse production of different products and natural resources," Nilsson told Capital FM Business.
"Business conditions here is that you have to have a manufacturing plant, unless you do that, you are not a serious player in this market."He added.
Volvo will be the second foreign car assembling company in Kenya after Volkswagen, which resumed its operations last year year in Thika after a four-decade absence.
Peugeot, a French car manufacturer has also promised to revive its operations in Kenya, and will be assembling five of its models beginning June this year.
Volvo announced that the plant will be set up through a partnership with NECST Motors, who are the exclusive importers of Volvo trucks in the Eastern African region.
The company said it expects to employ approximately 300 people directly, in addition to other indirect employment opportunities.
"We have been in East Africa for the last three decades and believe that there is a significant potential for the premium truck business as regional economies grow, infrastructure investments expand and the business environment remains investment friendly," Nilsson said.
"The willingness and desire by the government to invest in infrastructure is necessary to use our products that are premium and heavy duty used for transportation," he noted.
In 2016, Volvo sold 103,000 trucks in 128 different countries with the total turnover hitting Ksh3.6 trillion.