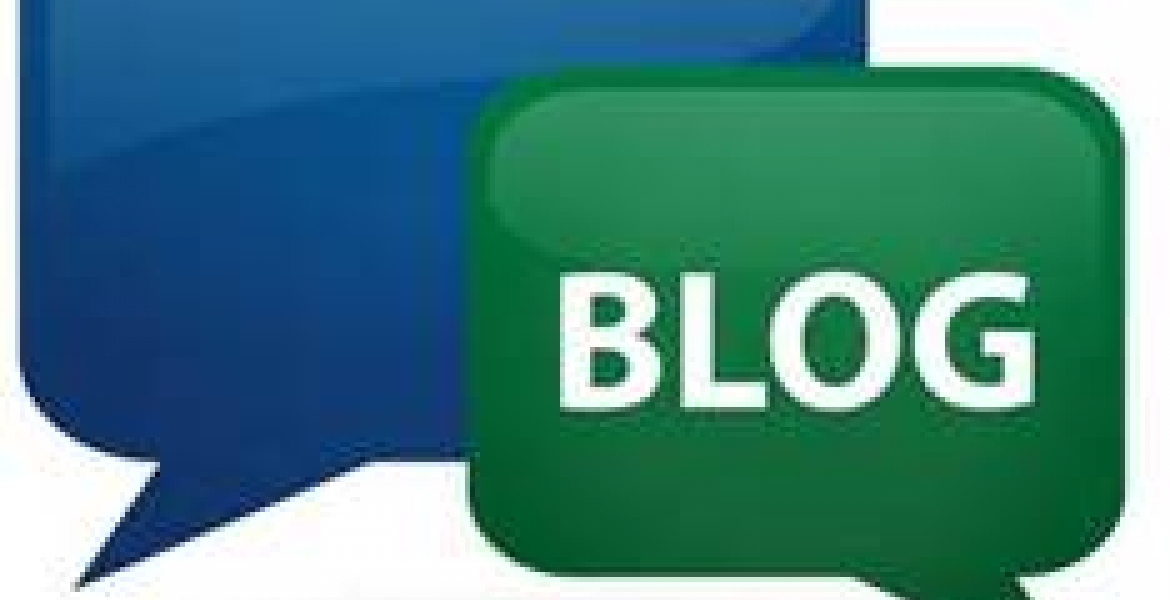 We begin by asking: "Can an election that structurally and deliberately disenfranchises 15% of eligible voters be 'free and fair' under any circumstance?" Over the past 1 month, we have been asking this question on diverse social media spaces, and in all except one instance, the answer was a resounding "NO". Even in the singular case where it was not a straight no, the answer was: "It depends... it can still be 'free and fair', but not credible". We won't go further to ask whether an election which is not credible can still be free and fair! Being an election period, this is the place to begin.
For about 10 years, we have been told there are 3 million non-resident Kenyans, also called 'Diaspora'. No official census of Diaspora has ever been taken by anyone, least government. So these figures are a mere guess. The numbers could be less or more – but it is strange that the figures have remained stagnant over the past decade, despite births (and some deaths), but also more migration abroad. There are presently registered 15 million or so voters in Kenya. Most of the 3 million (or more) Diaspora are of voting age, including most of those who go for studies. We can comfortably, therefore, assume Diaspora constitutes 15% of eligible Kenya's voting population. Clearly, Diaspora have potential to determine the outcome of a national election, including presidential or referendum.
Diaspora as a Goldmine
Apart from their numerical strength, Diaspora contributes significantly in other socio- economic and cultural ways. In GDP terms, we have seen figures claim Diaspora's contribution is 3-6% of the GDP. Even at the 3% officially stated in the National Diaspora Policy, this is a significant sector. Sadly, even in money terms, little authoritative official data exists. The closest to this would be Central Bank (CBK's) figures which indicate that last year, Diaspora remitted into Kenya US$ 1.6 billion. CBK's figures rely purely on formal channels, mainly commercial banks and other financial institutions. There are a host of other less formal channels used to 'send money' home, among them physical cash, mobile money, barter, hawalas, etc. Indeed, the World Bank estimates that for every formal remittance, there is another equal remittance through informal or semi-formal means. In fact, in 2012, according to the World Bank remittances totaled US$ 2.6 billion. Whichever data one uses,
over the past decade, remittances have steadily grown at roughly 10% per annum, perhaps the only sector that has witnessed the much revered 2-digit growth over the years. According to CBK figures, in 2014/15, it actually grew by about 15% from US$ 1.4 billion. On average, therefore, we can safely say Diaspora remit about US$ 2 billion (or Kenya Shillings 200 billion) into Kenya every single year! That's about 10% of the Annual National Budget which stands now at KES 2 trillion! It certainly is not a small amount.
Potential to double remittances in 4-5 years
For a while, we have wrongly branded tourism our 'highest foreign exchange' earner. From figures we have seen, tourism brings into Kenya in a good year about US$ 700 million. That's only a third of Diaspora remittances. In fact, even tea which fetches more, last year brought in a commendable US$ 1.2 billion (as per official government figures). This, nonetheless is only about half of what the Diaspora bring. Yet we treat them as second rate citizens! Clearly, Diaspora is the highest single forex earner for Kenya! Contrast it with the much praised and sought after foreign direct investment (FDI), which in 2012 stood at only US$ 200 million – 10% or sadaka of Diaspora remittances. This despite the great investments, effort we make and incentives we give to attract FDI! On a positive note, in 2015 FDI spiked to US$ 500 million, perhaps due to one-time inflows into some of the mega infrastructure projects being undertaken. But even that is still only a quarter of Diaspora remittances. And by FDI, we include all the imaginable major global conglomerates! The figures for development assistance (ODA) aren't any different.
Don't get us wrong; we don't mean to say tourism, tea, FDI, etc, are not important. Of course they are – and every effort should be made to increase them for the good of Kenya, and for Vision 2030 to be realized even earlier. What we are saying is that Diaspora remittances and investments deserve greater attention. They come without conditionalities. And even when the economic environment is stressed (e.g. through heightened insecurity), remittances actually go up: "instead of sending 80 bob for Mama to buy a packet of unga, you send 120 bob"! Yet, the US$ 2 billion comes in not because of any intervention, but despite no effort being made. The Kenya Diaspora Alliance (KDA), some call it the 'umbrella body' of Diaspora organizations, has made a formal offer: If government (both at national and devolved levels) and private corporates are willing to work with the various Diaspora formations, this could easily be doubled or raised to US$ 4-5 billion annually within the next 4-5 years. After all, don't the 10 million Filipino Diaspora remit every year a hooping US$ 40 billion (or KES 4 trillion – double our annual budget) every year into their economy? At 3 million, Kenyan Diaspora are a third, and all things being equal, pro rata, should remit about US$ 10-12 billion per year! But we are not being that ambitious yet; we simply want to show a proof of concept!
Diaspora remittances vs remitters
Yet even for a grade cow to give good yields, it must be well fed. One of KDA's senior members in Europe has remarked in the past: "Those guys are only interested in our money, they are not interested in US"! A case of only being interested in remittances, but not the remitters. Thanks to the African Union; we now even have a Regional Remittances Institute hosted by Nairobi. How would we 'feed' the Diaspora? Surely, if we cared about them, they wouldn't be fighting, for instance, to realize their inalienable democratic space. Many a time we talk to the political leadership, on both divides, about the Diaspora voting next year, the first-reaction answers are now common: 'Forget Diaspora, before we sort out our own problems at home; Those guys are not affected by Kenya's leadership, so they should not have a say on who becomes our leader; Forget Diaspora voting, it is already too late, etc."
Is it that Diaspora are second-class citizens? We treat them worse than foreign investors even; otherwise, why don't they have the same investment incentives that FDI enjoy? There are cases where a 95% Kenya Diaspora-owned company incorporated in the USA has been discriminated against, to favour a 95% foreign- owned company incorporated in Kenya ostensibly because the former is 'foreign'. One wonders what this word that is fast losing meaning in a globalized village means to us! There are many things that would make Diaspora feel welcome: representation and voting rights, tax incentives, security of investments, good governance, stemming bureaucracies, and simply upholding Article 10 (National Values and Principles) and Chapter 6 (Leadership and Integrity) of Kenya's very progressive constitution.
Diaspora fighting democratic space
Articles 38, 82 & 83 of the Constitution guarantee the rights of Diaspora, like any other Kenyan citizen, to determine who their leaders will be. Despite this, the Independent and Electoral Boundaries Commission (IEBC) and its precursors have denied Diaspora the right to vote, and have their own elected representatives. Indeed, in some cases including during the last general elections, some candidates have also been denied a right to run for office on the wrong premise that as dual citizens, they cannot offer themselves as candidates. Diaspora, mostly through KDA and individuals have been left with no option but to take the fight for democratic space to the courts. Firstly, was in 2010 to allow Diaspora to vote in the landmark referendum; even when prisoners were allowed to vote, Diaspora then weren't. Did someone talk of second or third-rate citizens? Nonetheless, Justice Sankale ole Kantai delivered one of the most progressive rulings, directing IIEC (before IEBC) to ensure that Diaspora are facilitated to vote in all future national elections and referenda. That was before even the new Constitution came into being!
KDA again (with others) went to court in 2011 in the hope that in 2012/13, they would be able to vote. Regrettably, the High Court delivered a verdict once more against Diaspora 3 months after the election. Undeterred and unconvinced, Diaspora went to the Appeal Court, before a bench chaired by Justice Roselyn Nambuye, with a resounding victory delivered in favour of Diaspora in June 2014. Unsatisfied with the ruling, the now out-going IEBC Chair, Isaak Hassan, counter-appealed. Thanks to a progressive Supreme Court led by the Former Chief Justice, Dr Willy Mutunga, Diaspora won again this time with finality, in May 2015. The two superior courts went further to direct IEBC to ensure that Diaspora not only vote for presidential, but other positions as well, and that IEBC files annual reports before the 2 houses of Parliament with regard to the necessary infrastructure put in place to ensure Diaspora register and vote.
Despite these efforts by Diaspora through litigation (which wasn't even necessary in the first place), there is still little on the ground to show that next year, the 3 million 'forgotten Kenyans', or just a sizeable fraction, will cast their vote. As usual, when IEBC was registering voters early this year, Diaspora were once again discriminated again, and excluded! We are nonetheless happy the current IEBC CEO has opened space for dialogue, and that the Joint Select Parliamentary Committee too upheld the same position as the superior courts. But we still need the goodwill of the political leadership, including the executive and parliamentarians to ensure Diaspora too enjoy all these democratic rights they are entitled too. Various excuses have been used to disenfranchise Diaspora: we don't know where these Diaspora are; it is too expensive; foreign countries won't allow us to register Diaspora in their jurisdiction; there are time zone differences, etc. Yes, some of these are genuine challenges, but Diaspora have ready remedies and mitigation for all of them. After all, we need not re-invent the wheel. Many world countries have in the past conducted 'external voting', including the world's youngest country and our neighbour to the north who held referendum elections even for its citizens in Kenya!
Kenya remains a sleeping giant
Many Diaspora maintain that despite the remarkable achievements by current and previous governments, Kenya largely remains a sleeping giant. One need not look further than the Asian Tigers to agree. We squarely put the blame on leadership – not just in government, but also in private sector, academia, religious sector, and civil society generally. Impunity, corruption and ukabila are the bane of Kenya's stagnation. Apart from numerical strength and remittances, Diaspora is uniquely placed to be Kenya's game-changer: through Diaspora diplomacy and business networks, investments and trans-national trade, knowledge and skill transfer, talent and experience accumulation, youth empowerment, mentorship and jobs, just to mention a few.
It is our hope that Kenyans generally, and leadership through IEBC and Parliament in particular will rise to the occasion, smell the coffee and mainstream Diaspora into the national psyche, for the good of not only all Kenyans (both at home and abroad), but humanity. KDA and Diaspora generally have emotional and deep- rooted ties with Kenya, and lend themselves to work with the government in its various formations, at national and county levels on both divides, the private sector and other non-state actors to realize the dream of "A Better Kenya 4 All in our life time".
Dr Shem Ochuodho (Global Chairman, Kenya Diaspora Alliance - KDA) and Eng. Chris. N. Njenga (Diaspora Vote Multi-Stakeholder Task Team.
Dr Ochuodho is a Former Rangwe MP, while Eng Njenga retired recently from the United Nations.