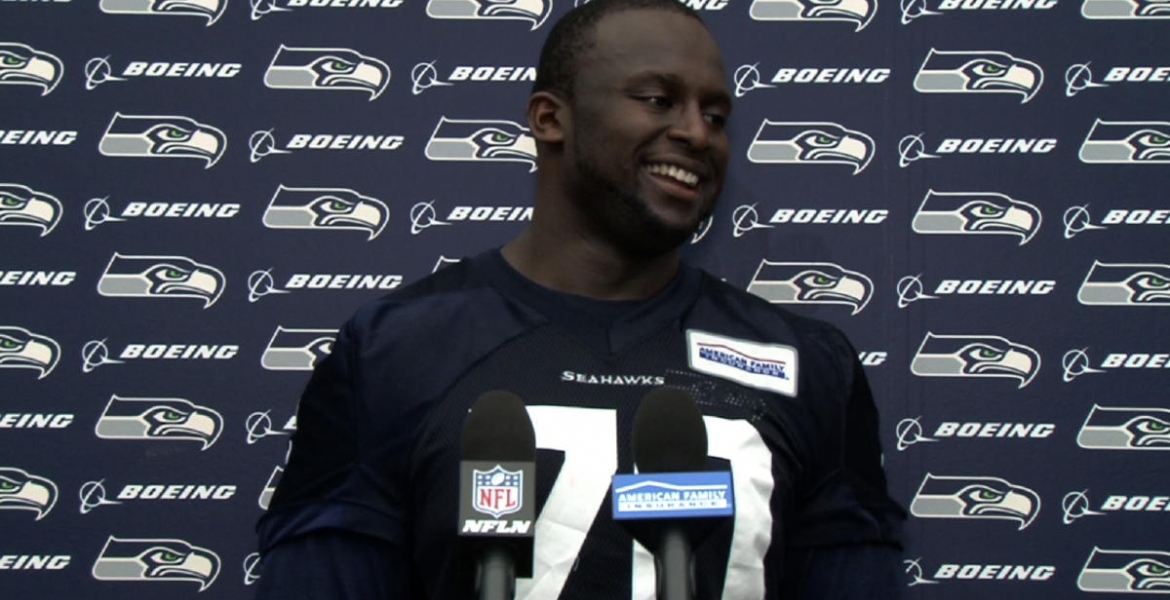 Kenyan native Rees Odhiambo on Saturday made the cut of the 53-man active roster of the Seattle Seahawks of the National Football League.
The 6'4", 314-lb Odhiambo, a former standout at Boise State drafted in the third round of the NFL Draft in April, will be a backup on the Seahawk's offensive line. Seahawk's season begins on Sunday, September 11th at home against Miami Dolphins.
Odhiambo will be the second Kenyan-born player in history to be on an NFL team's regular season active roster, following Daniel Adongo who spent a few weeks on the active roster of the Indianapolis Colts in the 2013 season. Adongo appeared in two regular season games for the Colts before injuries and inconsistent played led to his departure from the NFL.
Another Kenyan in the 2016 NFL Draft, Defensive End Delva Matungulu  failed to make the New York Jets' active roster and was waived by the team on August 29th.