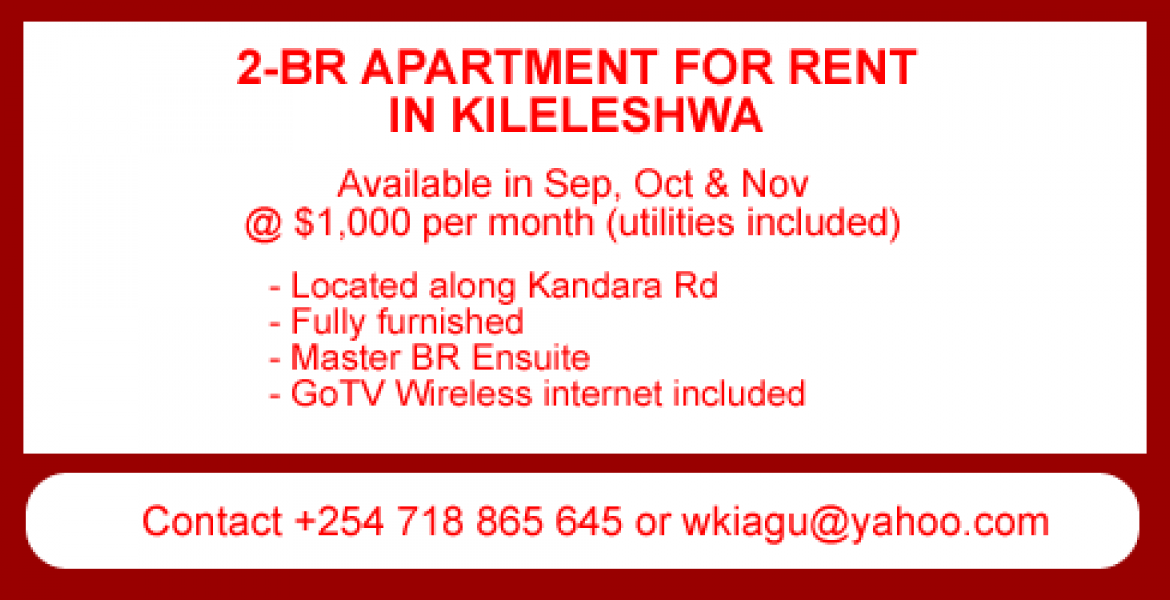 A fully furnished 2-bedroom apartment in Nairobi is available for leasing during the months of September, October, and November.
The apartment is located in Kileleshwa along Kandara Road, within walking distance of the Kileleshwa Police Station.
It features a Master bedroom ensuite.
GoTV wireless internet is included.
Cleaning lady comes once a week.
Apartment, utilities, plus all the amenities listed are being offered for $1000/month.
Car plus driver are available for an additional $50 daily plus petrol.
All interested parties, please contact +254-718-865645, or wkiagu@yahoo.com for more information.
Pictures are available on request.