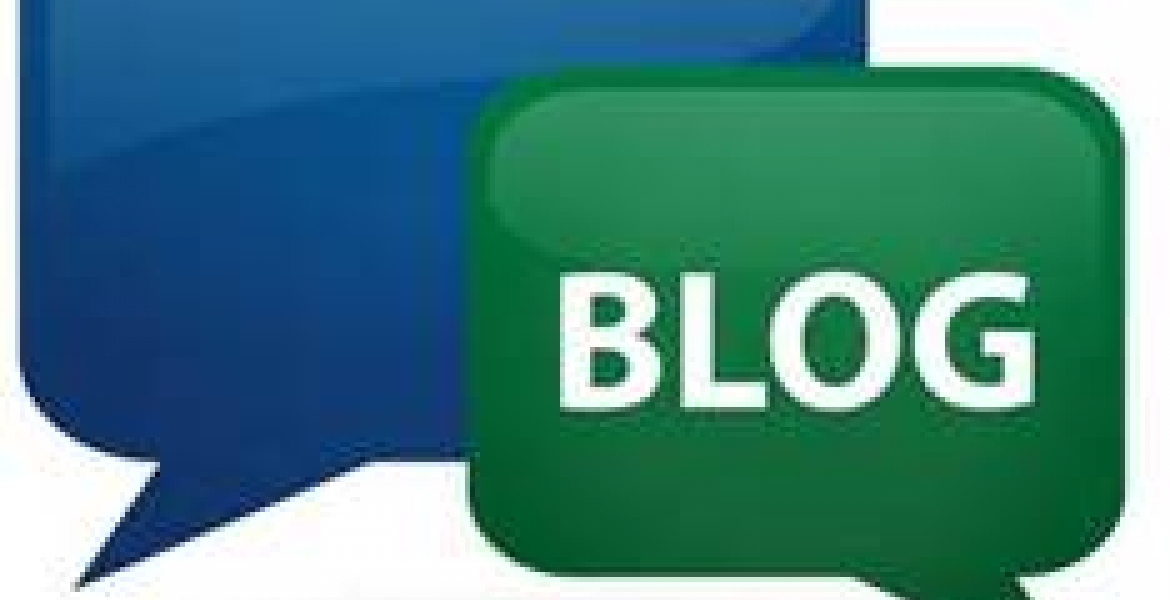 On July 30 this year, in Wiesenhugel, Germany, a Kenyan man, Nelson Njunge stabbed his wife, Belinda Njunge, a mom of two numerous times until she died. The two had been living together as a couple and had even started a business partnership involving facilitating Kenyans calling home at cheaper rates.
Recently, a young Manchester, NH Kenyan man, Jackson Mwangi, 28 was handed a 40-year to life imprisonment for killing his girlfriend, Randi Huntley in what appeared to have been a relationship gone south. Hell be 68 when he becomes eligible for parole, an incarceration that will have effectively and irreversibly destroyed his life.
A few months ago, another young Kenyan, this time a young woman, Maureen Wanjiku, 26 was brutally murdered alongside with her 6 month old son in Anaheim, Ca. The perpetrator of this horrendous crime was a one Kwame Patrick, 24. The many unfortunate comments on Mwakilishi and other social media that largely came from men and sought to indirectly blame the woman clearly pointed to a simmering discontentment amongst menfolk regarding their relationship with women especially in these western countries.
In 2010, a Minnesota Kenyan man, Justus Kebabe violently murdered his wife, Bilha Omare, hitting her with a golf club and then strangling her with an electrical cable. He then proceeded to kill two of his children the following day. He had accused his wife of infidelity.
Sometimes in June, a South Western Montana man, Michael Augustine Boones, 59 shot his entire family of 4 dead in a murder-suicide attempt although he himself didnt succumb to his self-inflicted injuries. He had accused his wife, Arie Arlynn Lee, 37 of "mocking and riding him all day" Very sadly, the three kids - 5 year old son Augustine, 4 year old Woodrow and 1 year old daughter Arie - senselessly lost their lives.
And just a month ago, a Houston husband shot and killed his estranged wife in front of their teenage son. Aaron Leich-Veliz, 42 gunned down his wife outside their family home. Theirs had been a messy divorce
Elsewhere, in Hennepin County, MN, in March this year, Esther Nyambura Muchina was shot and killed by her husband Rodney Terrell Dobie, 41 in a murder-suicide (Rodney later killed himself).
These are just but a few examples of the grisly consequences of relationships gone south in the last few weeks and months (and a few years for one case) in what is, unfortunately, fast becoming far too common. So, exactly what the heck is happening? In the wake of startling remarks and comments made by Kenyan men in the diaspora concerning some of these murders, my curiosity was jolted into exploring further why violence against women in marriages and relationships is escalating in spite of spirited campaigns to end it. And heres my take:
The institution of marriage was designed by our Creator as a union of love between a man and a woman, one which would become the basis of the family unit and a stable, orderly society. In spite of the inherent flaws in this institution (simply arising because we are human), marriage has remained largely intact for several thousand years until militant feminists showed up on stage about 40 years ago (give and take). Beating their war drums while harping on the mantra that women had been oppressed for far too long (to a large extent a fact), these femitards sought to overthrow the patterns of relationships between men and women that had hitherto guided relationships between the two genders in all spheres. But I think they have overdone their thing and today, both men and women are reaping the consequences of their poorly calculated efforts to upset the social applecart of the day in regard to relations between the genders.
Thanks to these femitards, marriage today, especially in Western society, has become a lop-sided legal contract (instead of a love contract) where one party wields way too much power at the expense of the other. This legal contract which involves three parties (including the State), has been increasingly designed to punish and destroy a man in the marriage if things eventually go sour and the two parties decide to part ways. Far too many women are taking advantage of this lop-sided state of affairs, behaving despicably in their relationships, creating havoc and despair for their partners, taking full advantage of the dire consequences femitards, in cahoots with the State, have established for men seeking escape. As women continue giving men all manner of insulting labels and expressions - pigs, retards, immature, pets, "man up", sled dogs, commitment phobes etc, men who are far more pragmatic than women, are finally waking up to the reality that the risk of getting married far outweighs the reward and its not just worth it.
In todays society, especially here in the west, a man entering a relationship with a woman does so on the hope and trust that she will NOT exercise her social, legal and political power advantages to destroy him. This hope is founded on nothing but optimism and simple trust as there is no longer any de-motivator for women to casually and easily destroy a man for profit (money and wealth), sport, boredom or simple whim.
Females, as a gender, are neither inherently "bad" or "good", just like males. Both are human beings - some are malicious, some arent. Unfortunately, where advantage can be exploited by individuals within a system, it will be exploited. And the western society currently affords terrible privilege, power and exception from responsibility to women. A woman can easily slap a man because "hes a jerk" but when the man does so, the world around him horrifyingly label him a woman abuser. A woman can manipulate a man by using sex as a trophy to punish or reward "appropriate behavior " on the part of the man but if a man forces his wife to have sex, its called rape. Hallo!
Increasingly, and for the most part, many young women today dont want to get married (especially those below 28). They simply want a fairly-tale, theme wedding, if possible on the beach; one that the guy will finance for the most part and then, when the wedding and honeymoon are over, and she realizes that marriage is work, the party is over and she wants out. Because of this, and in an atmosphere where most elements of society tilt towards vilifying men and protection of, enablement of and elevation of women, marriage has increasingly become a losing proposition for men.
Men cannot and should not REASONABLY trust the party which will legally, socially and politically have all the cards in a relationship. More than ever before, men should be aware that today, they are on the receiving end of a very dangerous and unbridled social-cultural experiment called feminism clothed in a beautiful and desirable phrase called women empowerment, first engineered by well-meaning women empowerment advocates 40 years ago before it was unscrupulously hijacked by feminazis. It is purely destined to totally emasculate and sissify men into malleable objects easily controlled by women. Woe unto those men already in bad marriage relationships who are seeking an escape!  Failure for men to be aware of this fact is akin to crossing I-95 blind-folded and hoping to reach the other side in one piece or crossing the Mara River in August at the height of the wildebeest migration hoping to escape the terrible jaws of the river king, the crocodile!
Feminism has brought us here and because it is impossible to roll the worst aspects of it back, it is imperative that men everywhere adjust accordingly. After all, femitards started it all and never involved us from the outset in their misguided pursuits to change society for their own selfish interests and desire to control men. For the very observant man, it is common knowledge that a woman has an evolutionary compulsion to emasculate a man and control his life for the sake of preserving her own. This is also to be found in the Bible, something that should prompt men to think it further - Genesis 3; 16: "To the woman He said, "Ill intensify your labor pains; youll bear children in anguish. Your desire shall be for your husband, yet he shall rule over you" (any wonder about the many singles forums everywhere e.g in churches/fake Nigerian pastors flying to Kenya to pray for our sisters to find husbands/posts on dating websites such as "single mature lady looking for a financially secure, God fearing man ready to settle down….").
We men are now facing a new and dangerous reality so menacingly stark against us and the only logical thing to do is to adapt - be shrewd and rethink or totally boycott marriage. I am glad some smart men have already learnt this lesson as statistics increasingly show. Just last year, a Pew survey showed that singles, for the first time, are now the largest demographic group in the US.
There is a growing trend amongst young men eschewing marriage altogether and women will have to come to terms with the terrifying fact that men are growing beyond their ability to control as they consciously choose to go places where they (women) cannot follow - lifelong bachelorhood.
Other "benefits" for men to consider more intensely through marriage and relationships are as follows:
No More Withholding Sex as A Punishment
Fidelity to one's spouse is a central tenet in a marriage union. Ask most men out there why they got married in the first place and they'll unequivocally tell you that access to regular sex was a major motivation, if not the most important. In many instances, a man in a marriage relationship sets himself "at the mercy" of his wife as regards sex. By wielding the ability to deny sex, women are able to manipulate men in many ways, some of which stink. And there's no recourse in law – a man who coerces his wife or girlfriend into sex is labeled a rapist but a woman who coerces a man to behave in certain way by withholding sex is described as empowered!
More Freedom, No More Put-Downs
Most men are inherently simple creatures who often thrive on very little, e.g watching a football match with a bunch of "boys" over a beer. Do this enough times and the woman in your life starts complaining of how you never have enough time for her and her interests. Unlike men, most women in relationships are unable to find happiness on their own and I'll never know why. They expect the man in their life to make their world rock.
Further, by avoiding marriage, you'll be able to avoid having to be constantly put down, being called and described in all sorts of demeaning words – pig, pet, slacker, sled dog, "man up" ( a subtle way to bruise your self-esteem as a man)
Ultimately, as an added bonus, you'll be saved from having to accompany her in her shoe buying sprees in her quest to build a shoe collection at home
You Can Finally Be A Man On Your Own Terms
Femitards propagated the slogan of gender equality which, on the surface, seemed and still seems innocent. But the facts of nature clearly show that we are different and certainly not equal. I believe we were created to compliment each other while suffering our respective punishments from God for our disobedience (yes I went to Sunday School where I learnt this) and that none is superior to the other. For feminists, to subdue a creature responsive to testosterone and equate it to another that thrives on oestrogen is like caging a cat and a lion together because both are of the same family! It just doesn't make sense
No More Dowry, No More Marriage Tax
In a very big way, marriage is an economic disaster for men, not only in divorce (when your wife stops screwing you and her lawyer starts) and alimony (buying corn for someone's cow month in, month out). Generally, and once again, unlike men and in spite of this so-called age of "equality", women rarely marry impoverished men or even men who earn less than they do and there's a very good reason for this – most have an eye on your money and this comes out in the open during divorce when the claws come out. These days, for very flimsy reasons, a woman can decide to haul a man to the dry cleaners where he'll be stripped of everything he owns, including his dignity. It is not a surprise that 70% of all divorces are initiated by women here in the US.
Another added bonus is the relief from not having to pay dowry in those communities where this dumb practice is still prevalent. In an age when men and women are supposedly equal, I just wonder why the heck the practice persists. I have tried to talk to some "elders" and none has been able to gather enough straw to construct a plausible argument in favor of this archaic practice.
Many young men fresh from college are shocked to find job advertisements that end with this phrase, "women are especially encouraged to apply". Woe unto you as a man if you try to apply in spite of your possibly better qualifications. And then society wonders out aloud why men's numbers in colleges are dropping… Or why marriage rates are dropping…
Back to my point – the young man finishes his college studies but the young woman finds a job first because of this misplaced affirmative environment favoring women. The poor guy has to tarmac for months or even years on end hunting for lady luck in the form of a job. What I find utterly stupid and incomprehensible is for the same society to turn around and expect the young man to pay dowry and marry! This is pure balderdash and is the very reason I define dowry payment as a form of traditionally institutionalized prostitution in this day and age! Some will say it's all about appreciating the parents of the young woman because of raising her properly but then I wonder how this wife-to-be would have found a hubby if the young man's parents hadn't done a good job as well. It just doesn't make sense at all!
My advice to young men and women in today's world is for them to swallow the red pill and accept the new reality – singlehood as a very normal accepted status in society, not one that should be drawing sympathy from quack Nigerian pastors flying all the way from Lagos to Nairobi to pray for desperate damsels in distress for not having found a partner in marriage or psychologists / counsellors helping single women cope with loneliness. Femitards made the bed for women to lie on and they should not complain, they should just lie on it.
And for men, don't be pushed to the wall; this is not the time to sweat chasing women who are playing "too hard to get" We are in the beginning of an era of a time that was prophesied eons ago, "At that time, seven women will cling tightly to one man and will make him this offer: we'll provide our own bread, we'll provide our own cloths. Just let us marry you so we won't be stigmatized anymore" (Isaiah 4:1).
To sum it all, the majority of us men DO NOT hate women; it is our love for women, and the feeling of deep betrayal by this monster they call feminism that drives us to anger, discontentment and anguish and that, sadly, leads to some very unfortunate consequences.
Eneke the bird says, "since men (read women) have learnt to shoot without missing, I have learnt to fly without perching" We have a lot to learn from Eneke the bird.
By Mlachake
medianet_width=300; medianet_height= 250; medianet_crid=674419858;