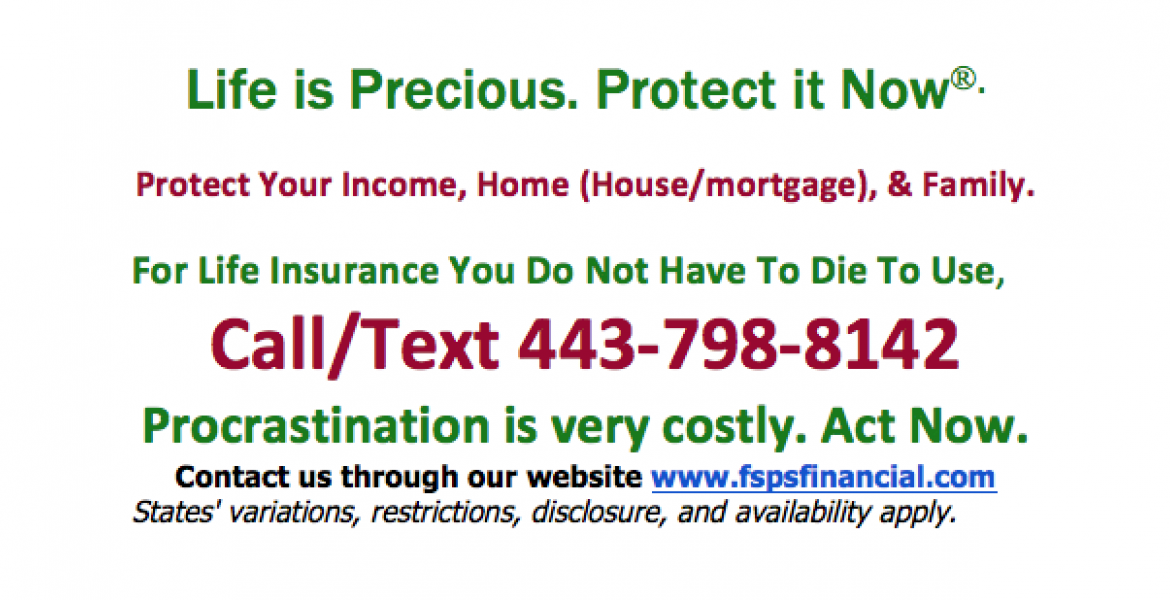 In an effort to help the Kenyan community in the USA get the knowledge and understanding of the complex financial world, Financial Solutions, Protections & Services Center (FSPS) has created a website to bring the services to each and everyone through their electronic gadgets such as smartphones and computers from the comfort of their homes.
Website: www.fspsfinancial.com
FSPS wants to create the much-deserved awareness so that people make the right financial decisions as early as possible from a position of full knowledge and understanding, not from a position of duress cause by illnesses, injuries, etc.
Financial services vary from State to State. What is approved in Maryland like GLIR (Guaranteed Lifetime Income Rider) is not approved in other States like Washington in the west. It can be complicated and hence the need for professional financial services to the diasporans.
FSPS's goal is to educate the Kenyan Diaspora for them to be able to provide for themselves and their families.
1 Timothy 5:8New International Version (NIV)
8 Anyone who does not provide for their relatives, and especially for their own household, has denied the faith and is worse than an unbeliever.
If an answer to one or more questions below is YES, FSPS can help you:
1a. Do you want to make your 401k or IRA or 403b or TSP or 457 last for as long as you live without losing a penny?
1b. Do your want to Earn great matchings and bonuses on your rollover towards your investment?
1c. Do you want to start your own annuity that is tax free for retirement? It is very affordable
2. Do you have a Living Benefits Life Insurance that pays you income when ill and or injured so that you can protect your mortgage to have a roof over your family, pay your bills, and cover your medical costs not included in your health insurance coverage ?
3. Do you have a life insurance policy that gives you back up to 100% of all premiums paid?  
4. Would you like a life insurance policy that gives you access to 100% of your accumulated cash values from year one?
5. Do you have a parent or parents who have been blessed with long life?  
6. Do you have a life policy from any insurance company or an investment plan that you would like reviewed?
7. Do you own a business and would like benefits that are tax advantaged? Do you want to offer your employees benefits in a very cost effective manner to you and your business?
For any questions, comments and Free consultations,
Contact Joseph Wanene, Registered Nurse (RN-BSN)
                                     Award Winner in financial services, 5 years in a Row.
                                     Former Educator/Teacher & Adjunct Faculty
Visit us at our website: www.fspsfinancial.com
410-245-3696 (cell)
443-798-8142 (Whatsapp cell)