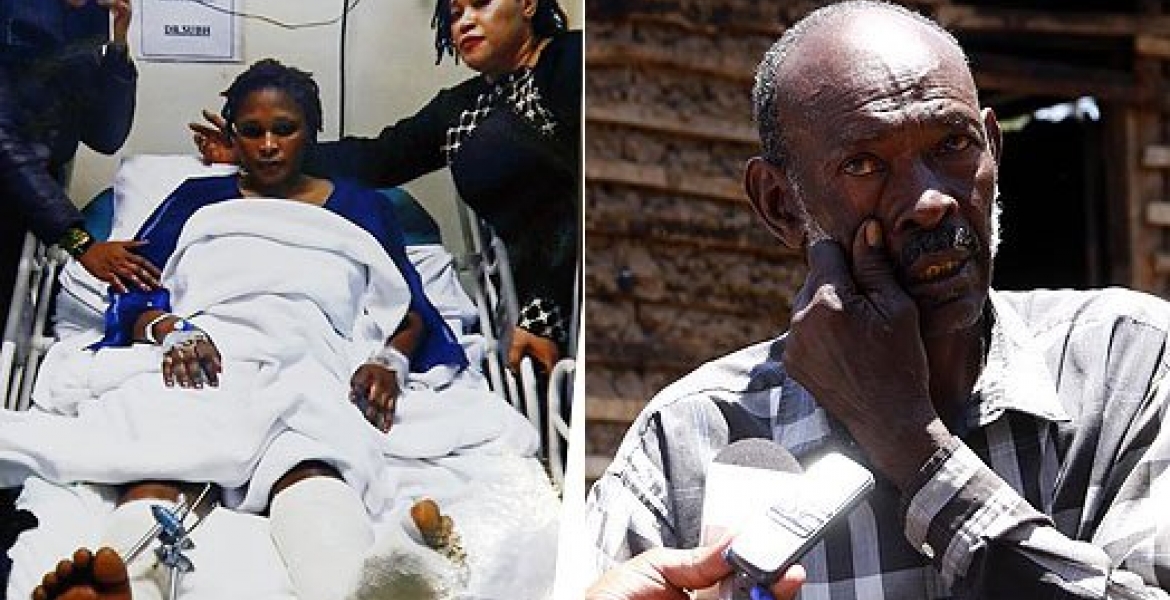 A Kenyan family is appealing to the government to help bring their ailing daughter home from Saudi Arabia.
Joyce Wanjiku, who moved to Saudi Arabia in 2014 to work as a house-help, has been admitted at Shemeshi hospital in Saudi Arabia since February suffering from serious leg injuries she sustained after tumbled off stairs at her employer's house.
Joyce's family, who live in Njoro, Nakuru County, say they received a phone call from the Kenyan embassy in Riyadh on February 18th reporting that Joyce was in hospital and needed money to undergo needed surgery. The family says they do not have the funds needed to perform the surgery and Joyce's employer has not taken any responsibility for Joyce's injuries. Failure to get the surgery as soon as possible could result in the leg getting amputated or even lead to Joyce's death, the family fears.
"The doctors are not taking care of her because her leg is rotting and could be amputated," Joyce's father Jackson Ndung'u tells Nation, adding that he would rather see his daughter lame than dead. After spending over a month in the hospital without the need surgery, Joyce wants to return home and seek medical treatment there. Her situation is complicated further by the fact that she does not have travel documents, after her first employer confiscated them. Efforts by the family to get assistance from Kenya's immigration office have not bore fruit, they say.