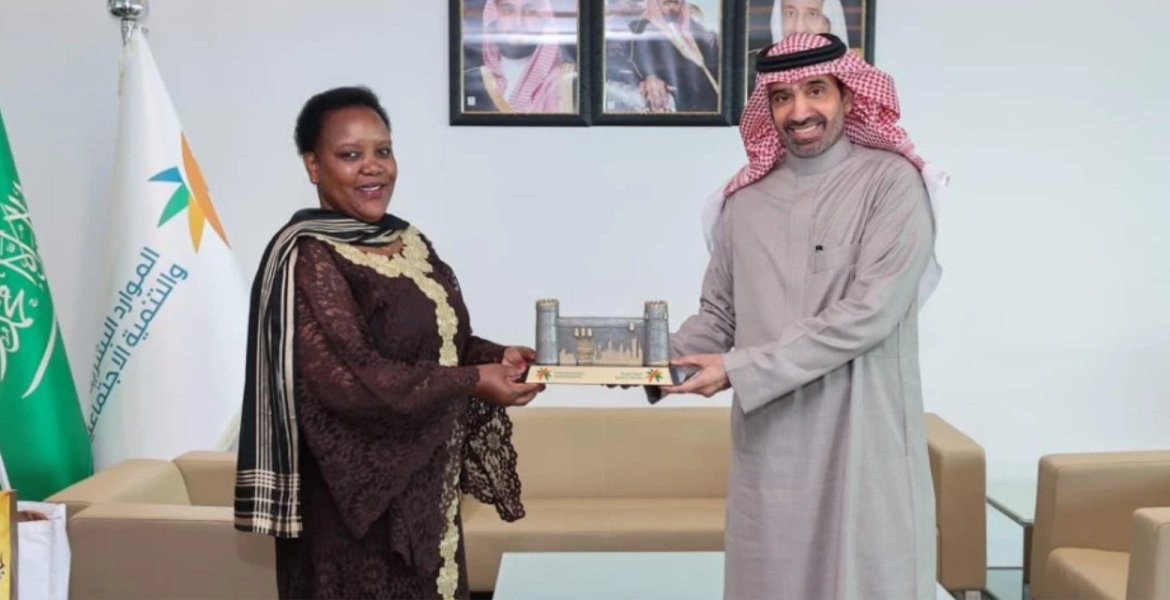 Labor and Social Protection Cabinet Secretary Florence Bore is currently on a visit to Saudi Arabia in a bid to address the challenges facing Kenyan migrant workers.
On the first day of her labor migration mission in the Gulf state, Bore and her delegation met with Coordination Council for Recruitment Companies (CCRC).
During the meeting, several issues affecting Kenyan migrant workers in the Middle East nation were raised, including concerns about some Saudi Arabia agencies operating in Kenya using proxies, inadequate response to distress cases, contract substitution by some employers and agencies, and confiscation of travel documents by some agencies.
Kenya has already negotiated four bilateral labor agreements with the Kingdom of Saudi Arabia, which is a key destination for Kenyan migrant workers.
In 2022 alone, more than 80,000 Kenyan domestic workers were able to secure employment in the Gulf state.
CS Bore and his delegation also had a bilateral meeting with Saudi's Minister of Human Resource and Social Development Eng. Ahmed bin Sulaiman Al Rajh.
Their talks centered on existing opportunities for strengthening labor migration systems between the two countries, including understanding the labor migration policy and legal context in Saudi Arabia.
The cabinet secretary also visited the Embassy of the Philippines in Saudi Arabia, which is among the leaders in sending migrant workers there. Other countries see the Philippines as a model for regulating migration. 
Bore said she is in the process of streamlining the labor migration in order to create more secure jobs.
Saudi Arabia emerged as the fastest-growing source of diaspora remittances to Kenya. Data from the Central Bank of Kenya (CBK) shows that cash flows from Kenyans living and working in Saudi Arabia have more than doubled in the past two years.
In the first eight months of 2022, Kenya received a total of $188.79 million (Sh22.65 billion) from Saudi Arabia, making the Middle East nation the third-largest source of remittances behind the UK (25.4 billion) and the US (Sh188.8 billion).
Last year, the Kenyan government announced plans to establish safe houses as part of its efforts to safeguard Kenyan migrant workers in the Middle East.
Former Labor CS Simon Chelugui said the government had set aside Sh70 million to build safe houses in Saudi Arabia where cases of torture and death of Kenyan workers have been rampant.