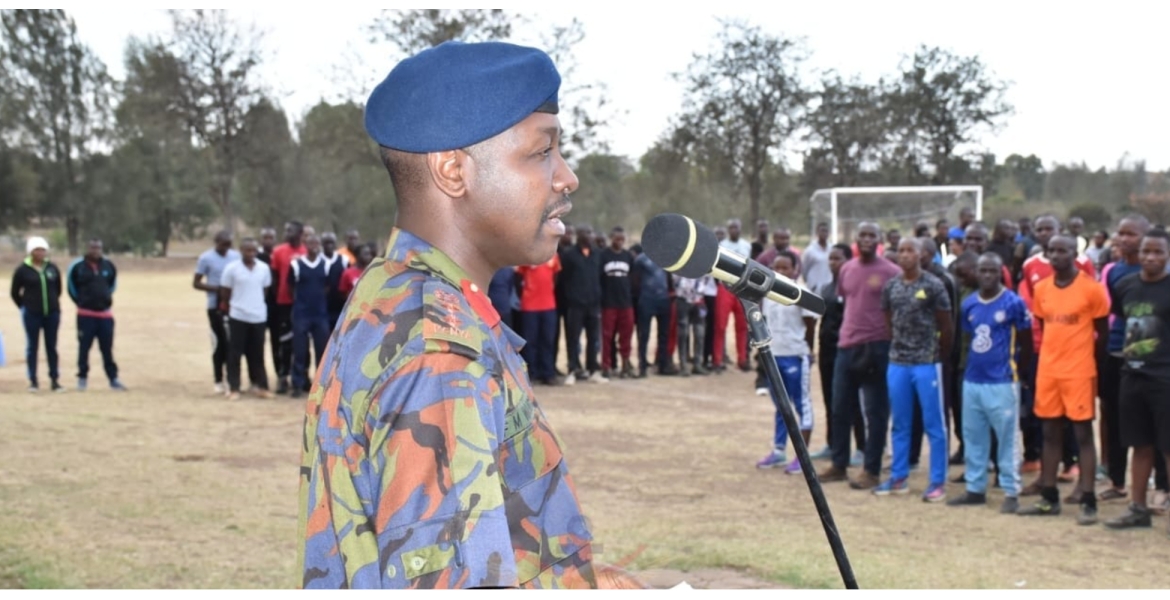 Police in Nairobi have opened an investigation into the mysterious death of a senior Kenya Air Force officer Col. Flavian Mwangi Waweru.
Mwangi, the Commandant of Kenya Air Force (KAF) Training Wing in Eastleigh, was found dead in his car near the entrance of Moi Air Base on Juja Road in Nairobi on Monday evening.
His lifeless body was found in the car after passers-by alerted military personnel manning the gate of the military establishment. The officers rushed him to a local hospital, where he was pronounced dead. 
The deceased is said to have left the camp at 4 p.m on Monday, saying he was going to the city centre.
Last week, Mwangi presided over the closing ceremony of the Kenya Air Force New Soldiers Sports Talent Search Championship 2022 at the Sina Makosa Stadium located within the Moi Air Base. The two-day competition saw new soldiers participate in sports like football, netball, volleyball, and cross-country.