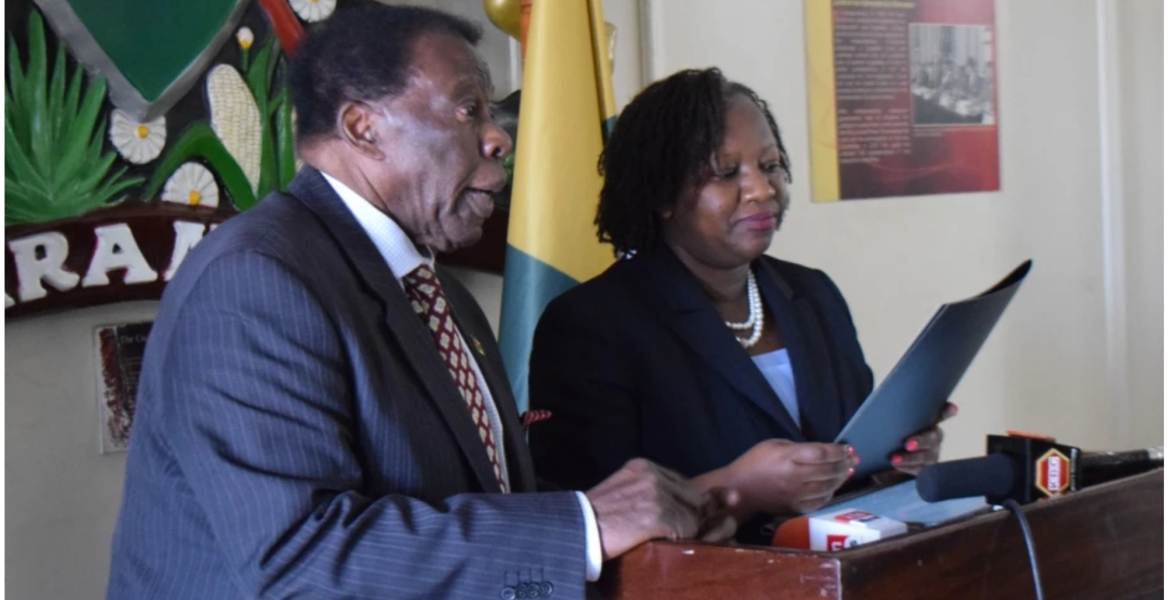 Veteran media personality Leonard Mambo Mbotela has been sworn in as a member of the National Heroes Council.
Mbotela, 82, was sworn in during a ceremony overseen by Chief Justice Martha Koome at Supreme Court buildings in Nairobi on Monday.
"Witnessed the swearing-in of Leonard Mambo Mbotela as a member of the National Heroes Council following his appointment last month," Koome said via Twitter.
"The mandate of the National Heroes Council which includes the identification, selection, and honoring of national heroes is an important one as our national story is largely the narrative of the contribution by our heroes to nation building."
Mbotela was appointed to the council on August 5th by outgoing Sports and Culture Cabinet Secretary Amina Mohammed. He will serve on the council for a period of three years.
The National Heroes Council is mandated to identify, select and honor of national heroes.
Koome said Kenya can build a new culture and practice of identifying, celebrating, and supporting unsung heroes and heroines when they are still alive.
"That is the only modest way through which we can show appreciation for their heroic acts," she said.
Mbotela is famous for his 'Je, Huu ni Ungwana?' segment on KBC TV and radio.