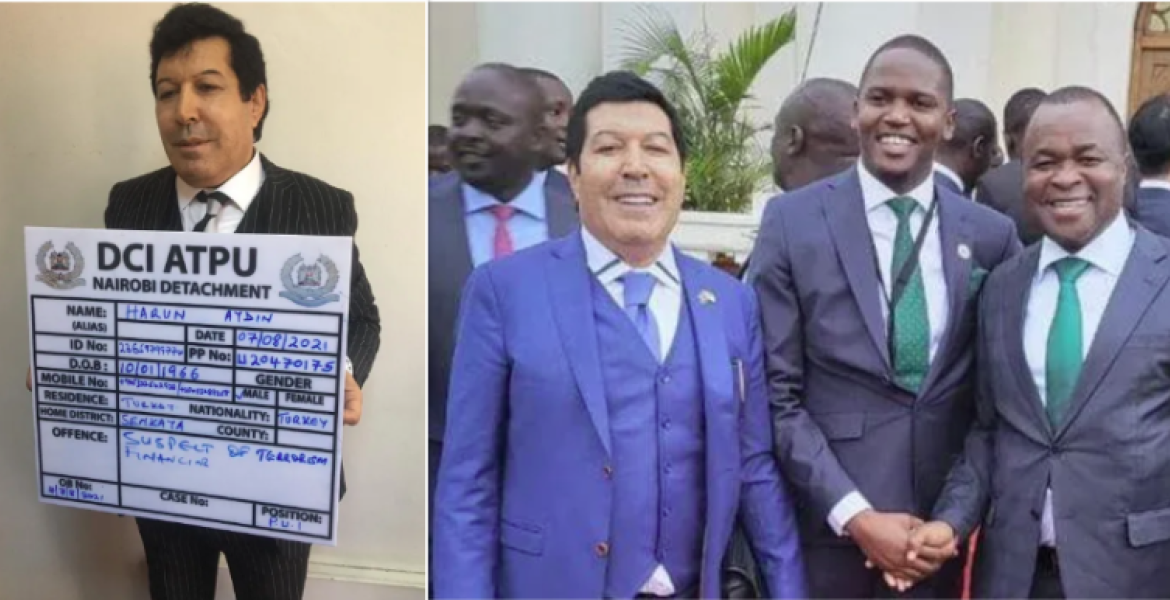 A Turkish businessman who was deported from Kenya in August last year was on Tuesday spotted at President Ruto's luncheon held at State House, Nairobi.
Harun Aydin was seen rubbing shoulders with Kenya Kwanza Alliance's leaders during the luncheon held at State House following Ruto's swearing-in on Tuesday.
The foreigner was removed from the country following his arrest by anti-terror police at Wilson Airport in Nairobi over allegations of funding terrorism activities and money laundering.
His arrest came after Ruto was blocked by immigration officials from flying to Uganda for a private visit over lack of clearance from President Kenyatta. Aydin was part of a team that was set to accompany Ruto to the neighboring country.
At the time, Ruto protested the arrest and detention of the foreigner, terming it a "tragedy of political pettiness."
"Turkish investor, Aydin Harun, is a victim of top-down arrogance bred by patronage & cartels that criminalize enterprise," Ruto said.
Through Twitter, Ruto said he spoke to Aydin and apologized to him on behalf of the Kenyan government over his removal.
 
"Just talked & apologised on behalf of GoK to Aydin Harun, now in Turkey, who was politically arrested, tortured & falsely profiled as a 'terrorist' but later asked to fly out not to shame those involved. Political pettiness is expensive/dangerous & will destroy our economy. SHAME," Ruto wrote.
In an interview, Ruto said he helped the investor to secure a Sh15 billion loan from Equity Bank for setting up a pharmaceutical company in Uganda. 
"When I was in Uganda like a month ago, the President (Museveni) invited me to open a pharmaceutical company dealing with covid vaccines. I was invited because the investor behind that company came right here in my office two years ago and asked me to connect him with Equity bank since he wanted a loan to invest in," Ruto said.
"I picked the phone, called Equity, and told them to assist this investor from East Africa. This investor was successful and obtained a Sh15 billion loan (150 million USD) and he went and set up that factory."