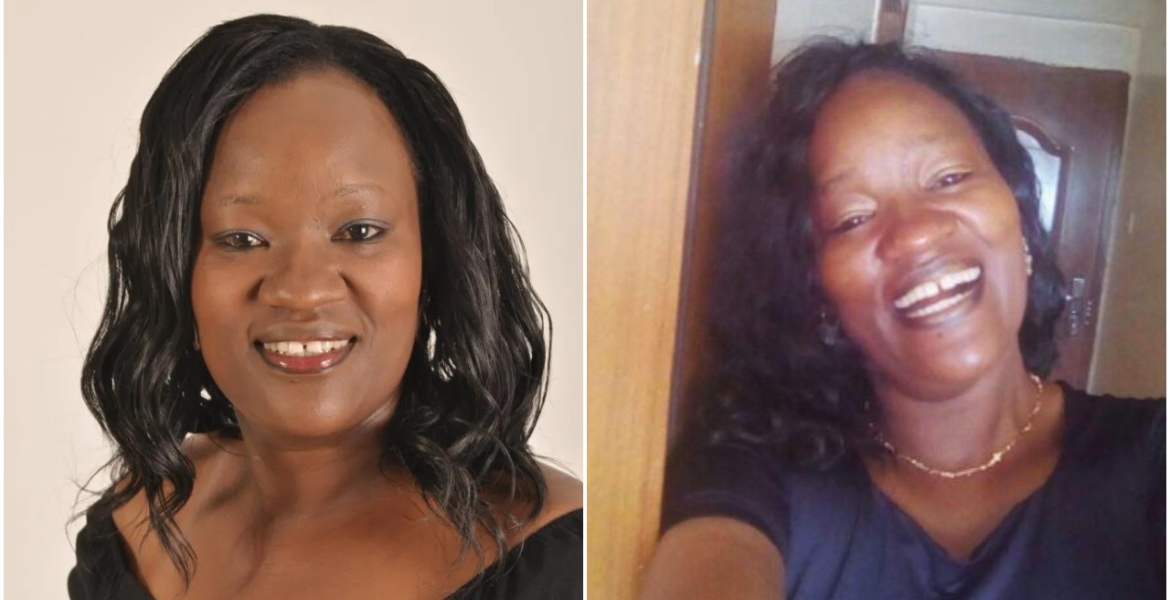 The family of former Kameme FM presenter Jedidah Wambui Weru is in agony following her death in the US.
Jedidah, who was living in Seattle, Washington with her American husband, died under unclear circumstances in December last year. Her family says she moved to the US in 2018 in search of greener pastures and immediately landed a job as a community health administrative assistant.
She later met and fell in love with an American man, with the two tying the knot on August 25th, 2020 after dating for about a year. It is alleged that Jedidah did not introduce the man to her family, and she cut off communication with her daughter, mother, and siblings after the wedding.
Wambui's sister Florence Wanjiru told Inooro TV that Jedidah's husband denied her access to her mobile phone and would often monitor her calls when she was allowed to speak to someone.
On December 22nd, 2021, the deceased phoned her family back in Kenya to wish them a happy festive season but two days later, a friend in the US called and informed them that Jedidah was sick. 
"When we conversed in Kiswahili, I overheard him instructing Jedidah, 'tell them to speak in English'", says Esther Nyawira, Jedidah's daughter.
A few days later, her husband contacted the family and informed them she was no more and that her body was cremated. Wanjiru says they questioned why the husband did not inform them that she was ailing but the man insisted it was unnecessary and offered to send the ashes to her family.
Nyawira declined, insisting that she was not given an opportunity to pay her last respect to her mother, and asked the man if she could travel to the US to see where she lived but the man declined.
"I told him, 'you didn't give me the opportunity to pay my last respects. Of what use will the ashes be?'" she posed.
The family suspects the man may be lying about Jedidah's body and have pleaded with the Ministry of Foreign Affairs to help them establish the cause of her death as well as bring her remains back home for burial.
The deceased worked at Kameme FM between 2000 and 2012, and Weru TV from 2016 to 2017.