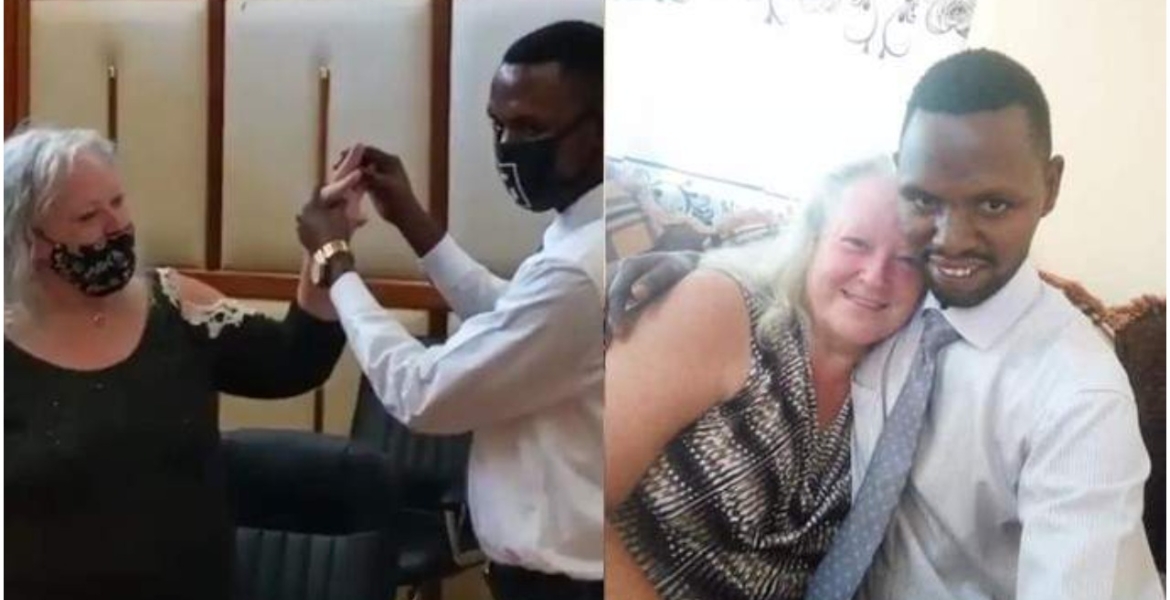 A Kenyan man who is married to an elderly American woman who is twice his age says he paid only Sh100 as her pride price.
35-year-old Bernard Musyoki from Kitui County met his wife Deborah, 70, on Facebook four years ago and the two are now happily married.
In a recent interview with a local publication, Musyoki said he genuinely loves Deborah and does not regret marrying her.
"I sent her a friend request, after a week, I asked her to marry me and she accepted. We even exchanged vows inbox," Musyoki said.
The man planned to travel to the US in 2018 to meet Deborah but the American embassy in Nairobi denied him a visa.
The two remained in communication for over two years until December 29th, 2020, when Deborah flew to Kenya to meet her boyfriend.
Given that Deborah lost her parents years ago, Musyoki says he had to negotiate for dowry payment with her and her children.
"They said they wanted only Sh100 and told me to take it to church as an offering and she said that's my dowry," he said.
Although Deborah's children are older than him, Musyoki says they relate well. They accepted him and supported their relationship.