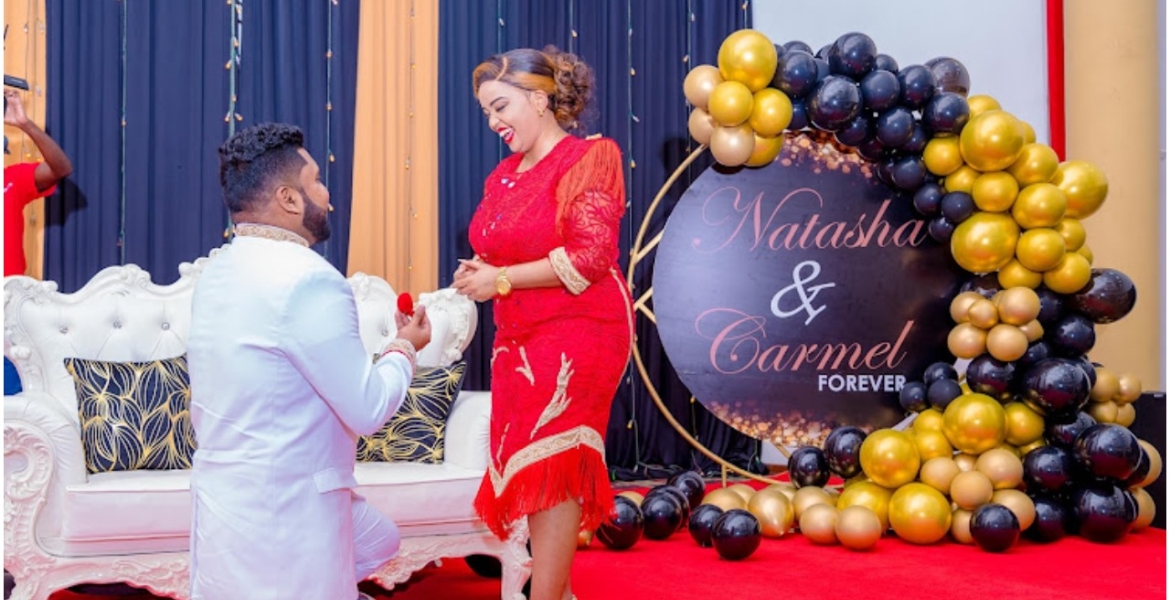 Flamboyant city preacher Reverend Lucy Natasha has gotten engaged to her fiancé Prophet Stanley Carmel.
Natasha said yes to Carmel, also a preacher, in an invite-only engagement party held at the five-star Boma Hotel in Nairobi on Saturday.
The lavish event brought together family members and friends of the two lovebirds including Natasha's mother pastor Wanjiru, brother Joseph Shafique, and sister Shiphra.
Prophet Carmel dressed like an army general while Reverend Natasha donned a Sari-inspired midi dress.
"I said Yes. We Appreciate Sons, Daughters, Global Partners, Ecc Globally, Friends & Family. My Love Carmel may the rest of our life's journey together will be filled with God's grace, blessings, provisions, protection, and guidance. We shall continue to Serve God & Bless Humanity," Natasha wrote on her social media pages.
"He has made everything beautiful in its time," she said in a separate post.