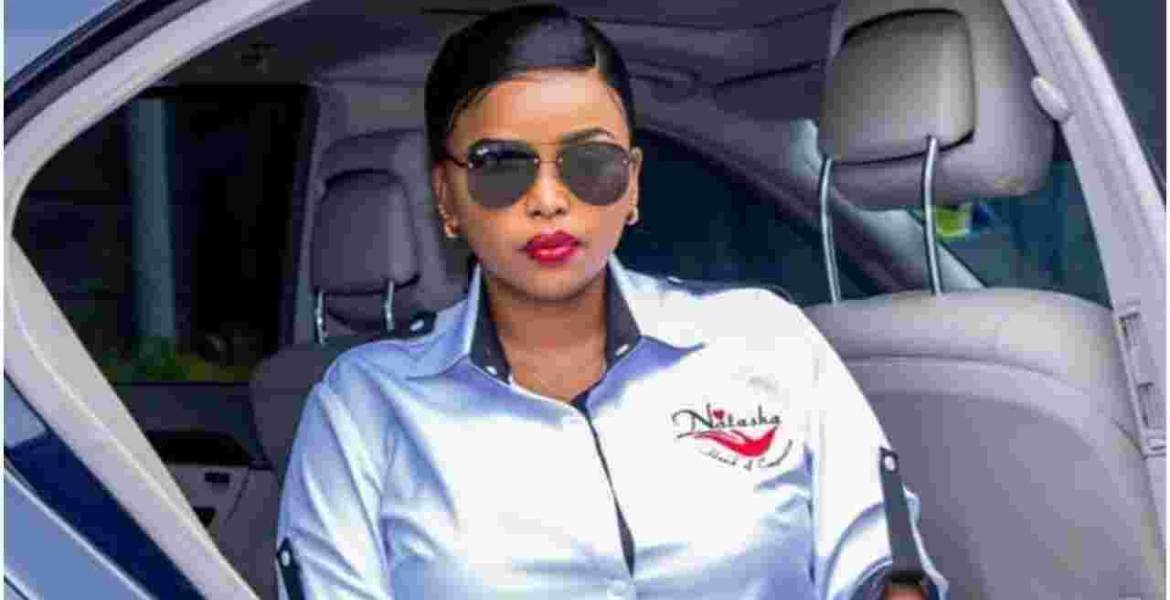 Flamboyant Kenyan preacher Rev. Lucy Natasha has responded to claims that she organized a threesome session for a Nigerian guest preacher with her aide.
On Tuesday, a Facebook user named Martha Mwihaki Hinga alleged that Natasha invited her to a top Nairobi hotel for a dinner together with a Nigerian guest preacher, her mother, brother, and her assistant with a hidden agenda.
She claimed that after dinner, Natasha, her mother, and brother secretly left, leaving her, the reverend's aide, and the Nigerian televangelist in a hotel room.
"Within say 20 or so minutes I realized that Lucy had left together with her bro and mom, and I in the company of the pastor and the aide were left, little did I know that the girl was part of the script for a Threesome," the woman claimed.
"The Nigerian Con (Sexual predator) requested to have me get close to him so that we could have a prayer benediction and then leave as the rest had already left. I obliged because I was in a hurry to leave. Suddenly, From behind, the lady aide softly held my waist, we were a bit close in terms of acquaintanceship so I did not take offense. However, the moment I was sandwiched between them, I knew this was not a prayer but something else, perhaps a plan to kill me, because the thought of a sexual encounter was far-fetched."
She added: "I became very aggressive, and threatened to scream if they did not get out of my way. The moment both of them realized that I was not in the business of entertaining that nonsense, they simultaneously let go of their arms and retreated to the seats. I uttered no word and left immediately traumatized."
Reverend Natasha on Wednesday issued a statement dismissing the allegations as false and malicious.
"As a ministry that is very active in preaching through various social media platforms, we seek to unequivocally dissociate ourselves with a malicious story tarnishing the reputation of our leader Rev Natasha and the ministry we are doing," part of the statement read.
"In the greatest words, the story and expose going round is totally false, unfounded, and out there to disparage our mandate," she added.
Natasha further noted account used to do the expose' is a pseudo account and has since been deactivated.
"It's worth noting that the said Martha Mwihaki Hinga is a Pseudo account that has now deactivated; she and/or her cohort has never been part of us."
In her posts, Mwihaki claimed that she had joined Natasha's Prophetic Latter Glory Ministry International as a deacon.