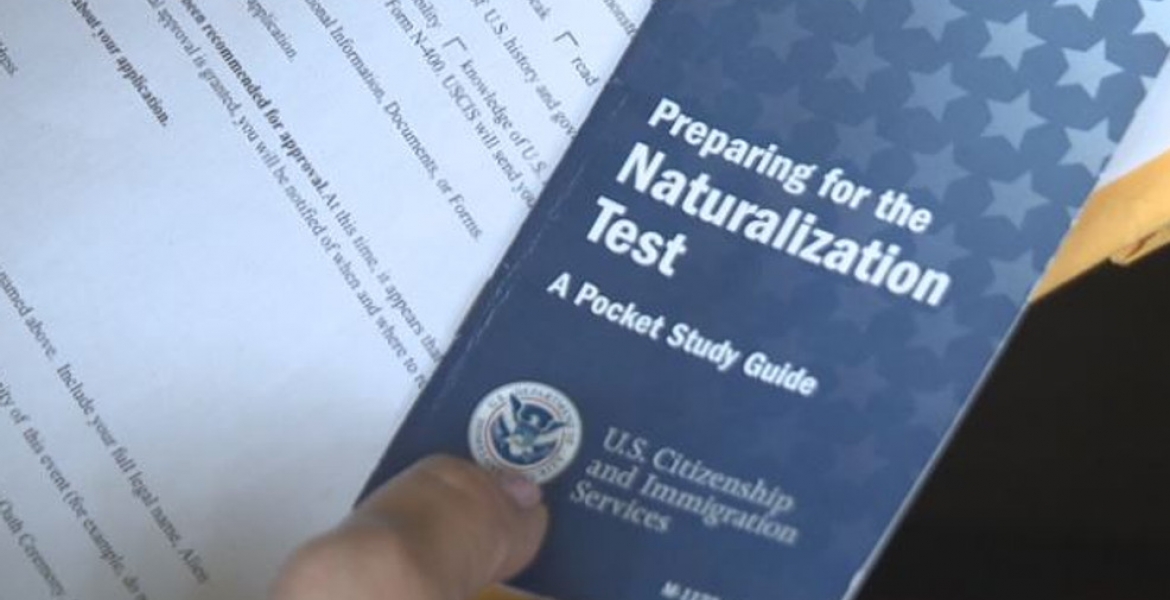 US Citizenship and Immigration Services (USCIS) on Friday announced the implementation of a revised citizenship civics test for applicants seeking naturalization. Applicants filling for naturalization starting December 1st, 2020 will take the revised test.
The new version of the civics test requires applicants to answer correctly 12 out of 20 questions. Previously, applicants only needed to answer 6 out of 10 questions correctly. The official would stop the test and mark it passed as soon as the applicant answered 6 questions satisfactorily - if the applicant answered the first 6 questions correctly they did not need to go further as that that point they had already passed the test. On the revised test, applicants will need to answer all 20 questions even after they have answered 12 questions correctly.
Test questions are selected from a bank of civics questions that naturalization applicants are given a chance to study. The test evaluates an applicant's knowledge of U.S. history, government and civics. In the previous version the study booklet included 100 questions. The number has now been increased to 128.
Applications who are 65 years of age or older and have been lawful permanent residents for at least 20 years will continue to take a test comprising 10 questions, USCIS says.