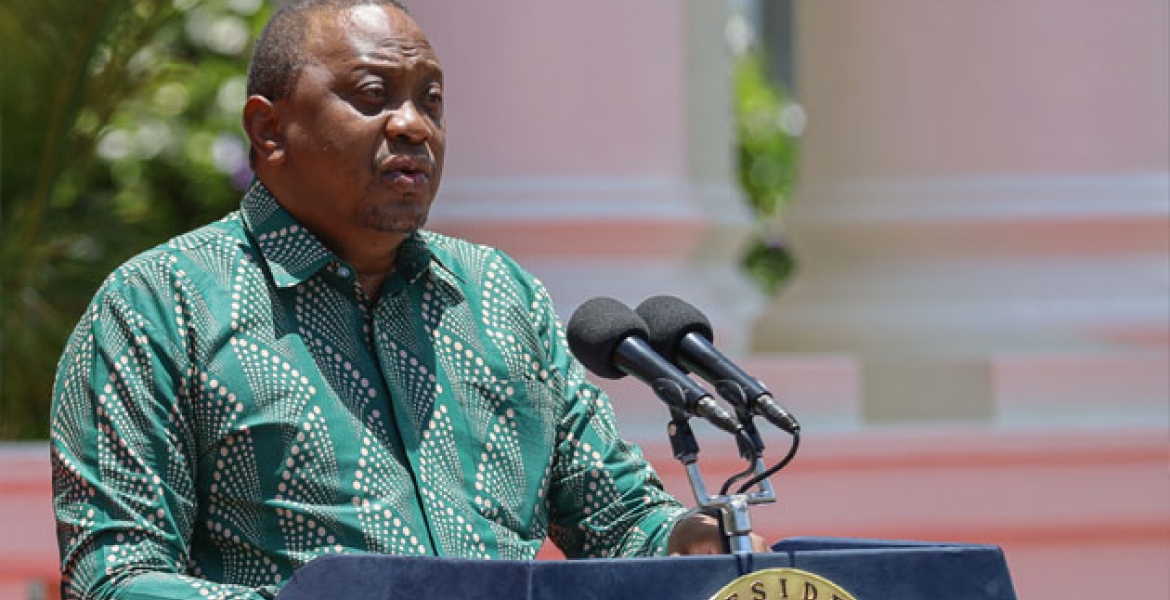 President Kenyatta has hinted at lifting the nationwide dusk-to-dawn curfew and cessation of movement of people in and out of Nairobi and four other counties.
Kenyatta, in an address to the nation on Saturday, May 23rd, admitted the Covid-19 pandemic has brought Kenya's economy to a standstill, adding that the country cannot remain under curfew and partial lockdown forever.
The government declared a nationwide curfew and partially locked down some parts of the country including Nairobi, Mombasa, Kilifi, Kwale, and Mandera in an effort to contain the spread of Covid-19.
"I have told my Cabinet Secretaries that we cannot stay in lockdown forever," Uhuru said.
He added: "It will come a time when like many other countries we will open up and when this time comes, it will be up to every individual to take personal responsibilities to protect themselves and families." 
During the address at State House, Nairobi, Kenyatta announced new measures aimed at resuscitating the country's economy post-Covid-19. He unveiled an 8-point Economic Stimulus Program, which has been allocated to Sh53.7 billion to jumpstart the economy.
Key areas highlighted in the program include Education, Infrastructure, Small and Medium Enterprises, Health, Agriculture, Environment, and Manufacturing.
At the same time, Uhuru announced the confirmation of 31 new cases of Covid-19, raising the total number of infections in the country to 1,192.