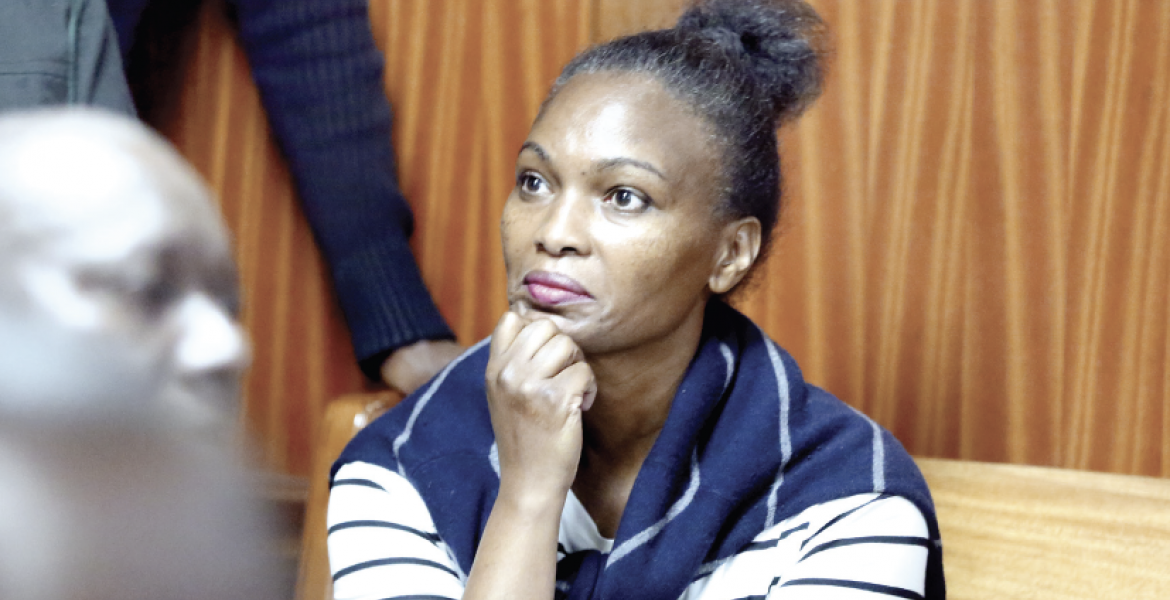 Sarah Wairimu, who is accused of killing her Dutch husband Tob Cohen, was on Friday released on bail after spending the past 44 days in custody.
High Court's Justice Stella Mutuku freed the accused person on a cash bail of Sh2 million or Sh4 million bond with two sureties of Sh2 million each.
In her ruling, Justice Mutuku said the prosecution failed to give compelling reasons as to why Ms. Wairimu should be denied bail.
"Court was not shown evidence that the accused person has another passport and Prosecution has not shown that she will abscond court," the ruling reads.
Justice Mutuku further dismissed the prosecution's claim that the accused does not have a home, saying that her residence was taken over by Directorate of Criminal Investigations (DCI) as a scene of a crime.
The court also dismissed the argument that the accused person would interfere with witnesses if granted bail.
"I believe the Prosecution has secured the witnesses under the witness protection Agency," Justice Mutuku noted.
Justice Mutuku directed Ms. Wairimu to provide testimonials from her father Japheth Kamotho before her release.
The court also ordered Ms. Wairimu to provide testimonials from her friends Lucy Mwangi and Betty Wamaitha as proof that they are willing to let her live in their homes.
"The accused will also provide her own testimonial as proof of how she will sustain herself during the trial period," the court ruled.
Justice Mutuku prohibited the accused from going to her matrimonial home, adding that she should make an application in court in the event she needs to pick any items from the residence.
Ms. Wairimu was also barred from contacting Cohen's sister Gabriele Cohen, brother Bernard Cohen and any of her former employees.
"The accused shall not go anywhere near any businesses operated by the deceased namely Kenya Golf safaris and Lotus Care Travel, whether or not they were jointly owned or not until further directives by the court," the court further ruled.
Wairimu pleaded not guilty to the charge of murder on October 3rd. The charge sheet read that the accused, together with others not before the court, killed the 71-year-old businessman on the night of July 19th and 20th in Nairobi.
Cohen, a tour and travel tycoon who lived in Kenya for 32 years, went missing on July 19th this year before he was found dead on September 13th.
His decomposing body was found in an underground tank at his home in Nairobi's Kitisuru estate.