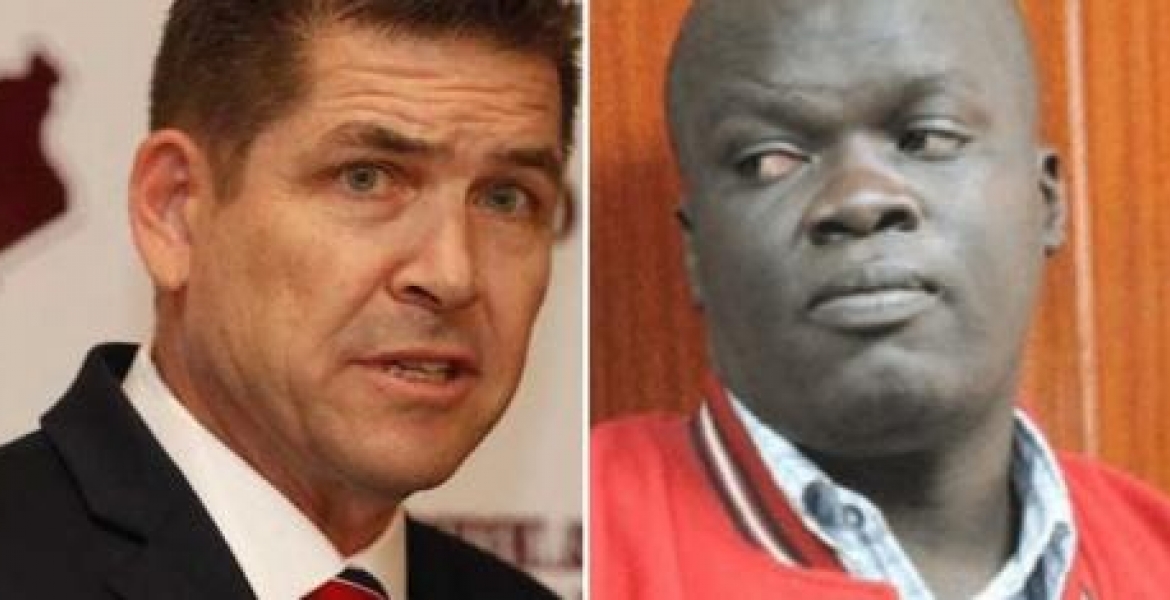 United States Ambassador Kyle McCarter on Tuesday slammed controversial Kenyan blogger Robert Alai for disrespecting President Trump.
This came after Alai used vulgar language while replying to one of President Trump's tweets where he issued a warning to Turkey following his decision to withdraw American troops from North-Eastern Syria. 
"As I have stated strongly before, and just to reiterate, if Turkey does anything that I, in my great and unmatched wisdom, consider to be off-limits, I will totally destroy and obliterate the economy of Turkey (I've done before!) They must, with Europe and others, watch over," Trump's tweet stated.
Replying to Trump's tweet, blogger Alai tagged Ambassador McCarter, advising him to "tame your boss."
"Idiot! You have no guts, skills, strategy or even power to destroy Turkey. Stop scaremongering. Hey, Kyle McCarter, your boss is being a dick. Tame him," Alai ranted.
Responding to Alai's rant, Ambassador McCarter noted: "Foul language and disrespect." 
McCarter was appointed as the US ambassador to Kenya in 2018 following the expiry of Robert Godec's term.