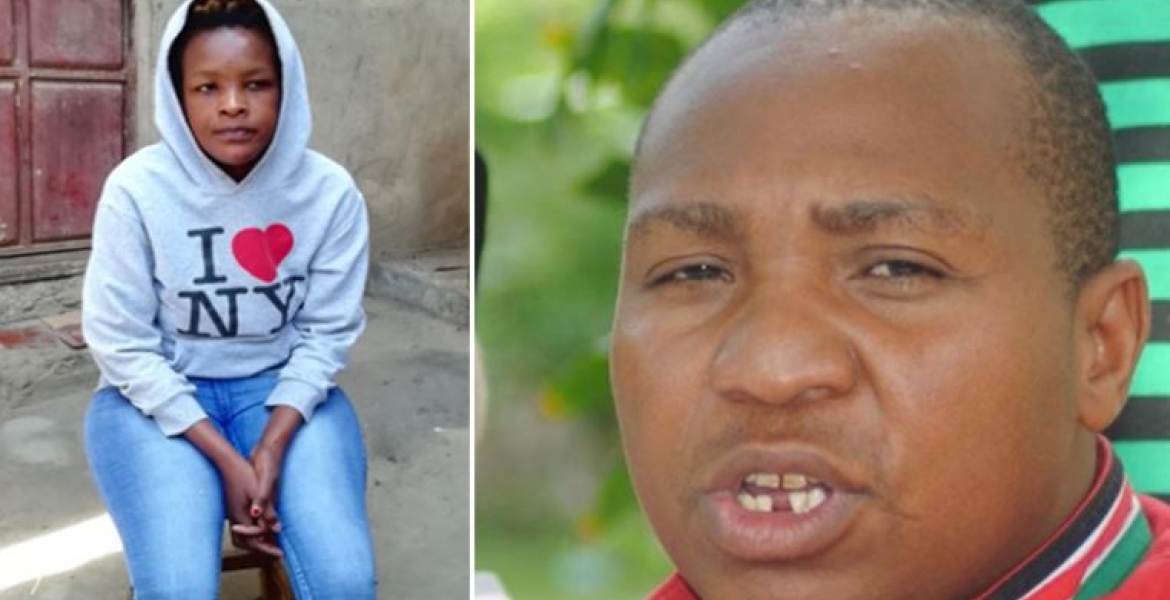 A 27-year-old woman has accused nominated MP David Ole Sankok of evading parental responsibilities.
Peris Maina from Majengo in Narok County says she delivered Sankok's son in 2015 after a two-year love affair with the politician.
"I was in a relationship with David Sankok, when he operated a clinic here in Narok. During our two-year relationship, I got pregnant by him. I informed him that I was expecting his baby. He claimed responsibility and promised to take care of our baby. Following his assurance, I did not consider aborting the pregnancy," says Ms. Maina.
Peris claims that Sankok, 43, ignored her phone calls after she gave birth in 2015. 
"After giving birth in 2015, he has never called, texted or received any of my phone calls. When the baby was three months old, I took him to his medical clinic and left him there."
"Sankok, thereafter, asked his secretary at the clinic to call and assure me he would, henceforth, take care of the baby. He gave the woman some money. I went to his clinic took the money and the child, hoping he would take care of him," says Peris.
Peris says she obtained a letter from a children's welfare organization in Nakuru asking the MP to pay for the boy's upkeep but Sankok has completely ignored her.
"I urge him to take care of his child, and not me; the mother. He needs to provide for his medical needs, clothing, food and school fees."
"If he thinks the baby is not his, I am open to him undergoing DNA tests to prove the baby's paternity. This is a suggestion I have floated to him several times in the past, but he often refused to entertain it."
She wants the Jubilee nominated MP to agree to pay Sh50,000 per month for the child upkeep.
On his part, MP Sankok has denied the claims made by the lady, saying she is out to tarnish his name.
"I am ready to undergo DNA tests to prove that I am not the child's father. After that proof, I would seek damages from her. She is making all those allegations to soil my reputation," says Sankok.
He further claims that the woman visited his clinic in Narok, seeking to procure an abortion.
"Actually, she wanted I facilitate her abortion, but I refused. Her claims that she asked me to undergo DNA tests are false. A DNA test can only be ordered by a court of law."
"If she obtains a court order, I would comply. I have blocked her; that means I cannot even receive her messages or phone calls. She only wants to spoil my image," he adds.