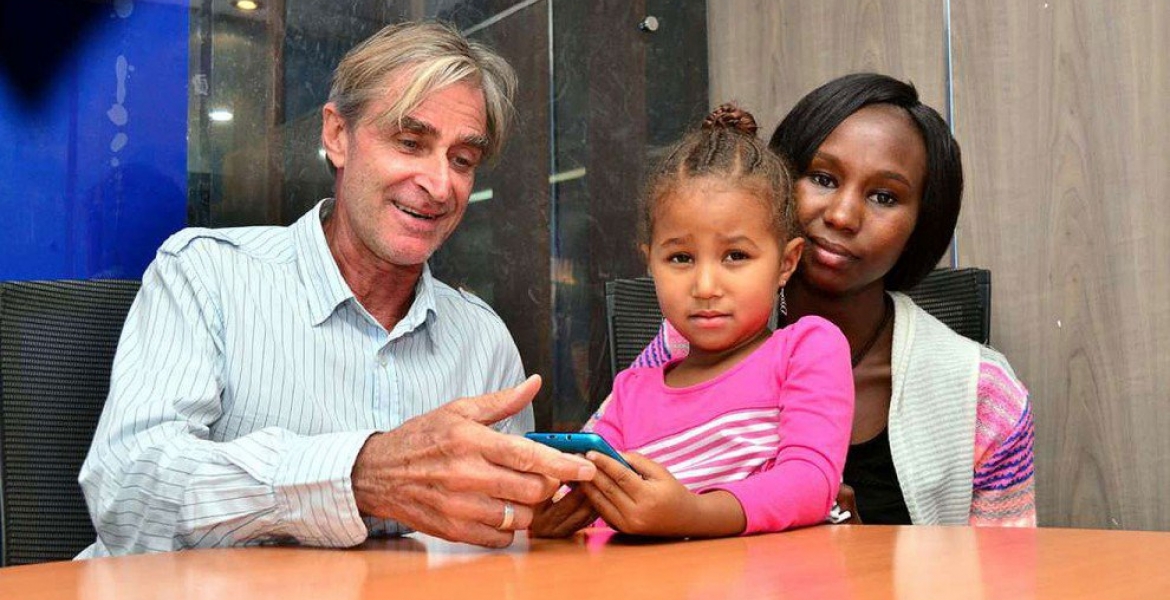 A Swiss national has expressed frustration after Kenyan immigration officials have hindered his efforts to live permanently in the country despite being legally married to a Kenyan woman.
Mark Baur, who has a four-year-old daughter with his Kenyan wife Lillian, says his bid to acquire permanent residency has been unsuccessful in the last few years.
Baur accuses immigration officers based at Nyayo House in Nairobi of frustrating his efforts to acquire residency by demanding a bribe of Sh500, 000. He has been forced to use a tourist Visa throughout the years.
"I have about eight tourist visas in my passport from the past two years. Every three months I have to renew it," Baur tells the Daily Nation.
He parts with Sh5,000 every time he applies for a new tourist Visa and has been advised to pay Sh100,000 every year for three years in order to be issued with a Class K permit that allows him to live in the country.
Class K permit is given to immigrants who are unemployed but have an annual income of over $24000, which can be beneficial to the country. After the three years, he's told he can apply for permanent residency and the process could take up to two years.
"After those two years, it is not guaranteed that I would be granted the residency. It is very frustrating! The Kenyan government is basically trying to extort money from me so that I can be with my family," a frustrated Baur notes.
"I told them that I am the one who supports my family. I do not work, but I have an income from investments I have back in Switzerland."
"If we were applying for residency for my wife in Switzerland, we would get it in two weeks at no cost, because we are married!"
In May, the couple applied for a dependant pass but immigration officials at Nyayo House said his application had been rejected.
"When we got there we were told that they had denied my application. I asked for the documents showing that my request for the pass had been denied but they told me that my file was lost and could not be found," he says.
Baur cannot apply for citizenship since one is required to have lived in the country continuously for the past seven years.
"I have never heard of any other country denying a family the right to stay together. It is very unfair. We have a home here, but I feel unwanted in this country. If this fails, then we might just have to leave and go to Switzerland."