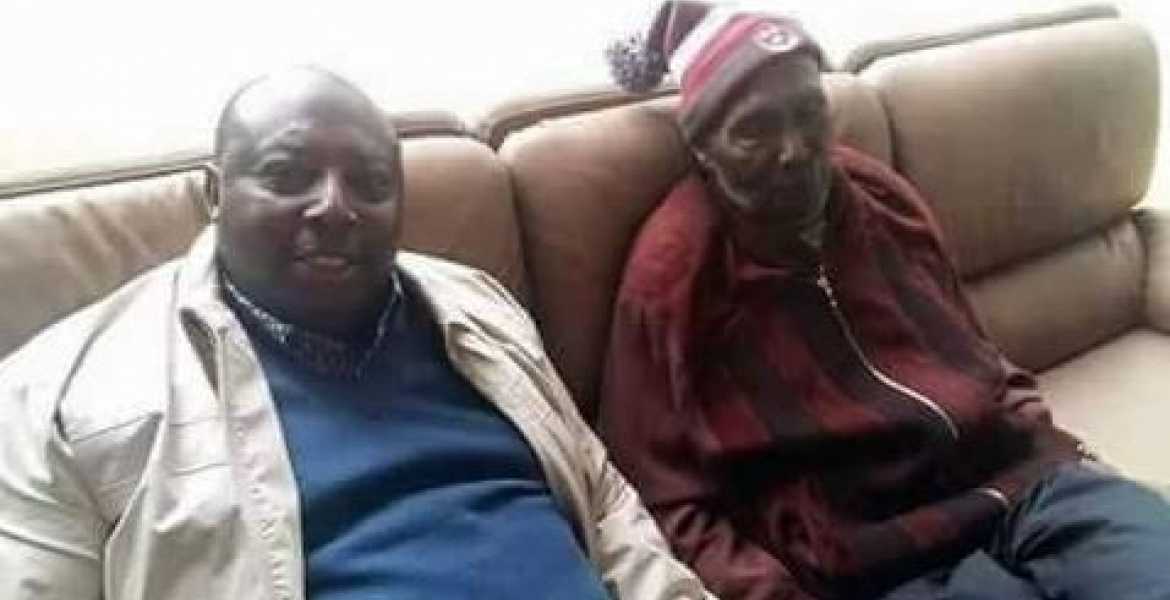 The health status of Kenyan billionaire businessman Chris Kirubi appears to be deteriorating if the latest photo that has emerged on the social media is anything to go by.
The business mogul returned to the country in March after travelling to the United States for specialized treatment for a yet to be disclosed ailment in November, 2017. 
His illness was first revealed to employees of Centum Investments, an NSE-listed firm which he serves as chairman and is also its majority shareholder.  In a memo to staff in November, Centum Chief Executive Officer James Mworia said Kirubi had travelled to the US for further treatment.
"Instead, Dr Kirubi, whom I spent time with on Monday and saw off at the airport, and have spoken to on multiple occasions since, remains in good spirits and actively engaged on business matters in his usual endearing fashion," Mworia said in November.
Kirubi said he was recovering well when Opposition leader Raila Odinga visited him at at his residence in Nairobi's Loresho estate in May, although he appeared weak.
The tycoon, who is in his seventies, has invested in several publicly listed as well as private companies. He is the single-largest shareholder of Centum Investments with a 28.64% stake and holds leadership positions in more than 10 companies and organisations.
His vast business empire runs from broadcasting industry (Capital Media Group) to manufacturing (Haco Tiger Brands). The Harvard Business School Alumnus chairs the board of Haco Tiger Brands, where he has a 49% stake and heads the board of Nairobi Bottlers, a local franchisee of global beverage firm, Coca-Cola.