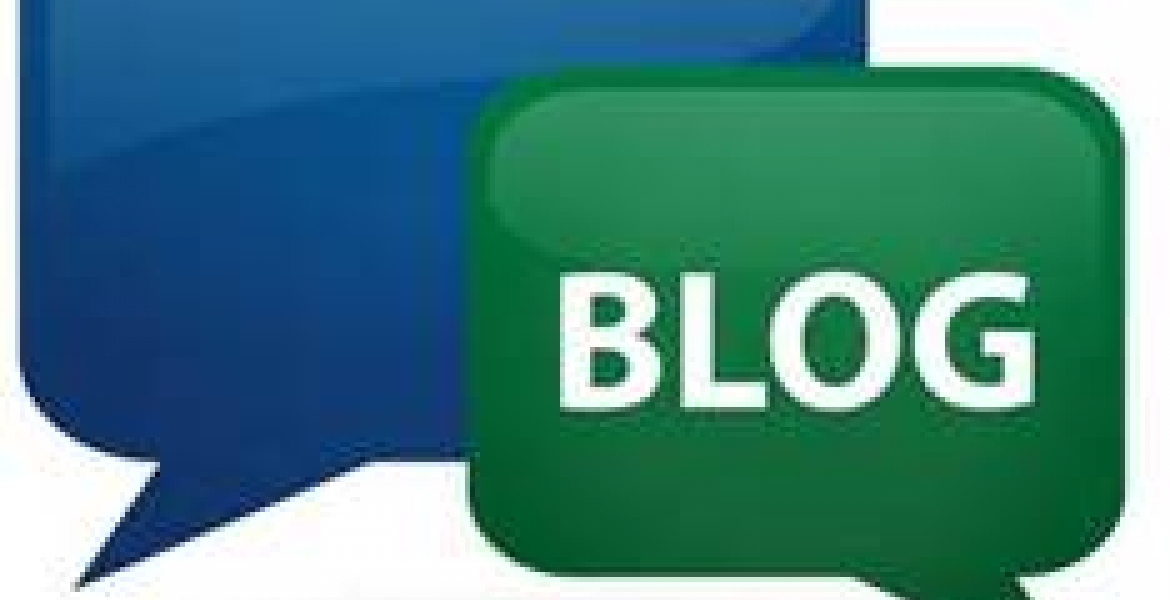 This is Part 1 of a 2-part series excerpted from my book "WUODHA: My journey from Kenya to these United States" published by Friesen Press in April 2013. The piece was inspired by Kawira Njeru's post titled "Diasporan Struggles".
Diasporan Struggles: A Short Story
My final thoughts are more like tips or words of advice to those planning to come to this great country. Some of the tips are pretty basic and commonsensical while others are peculiar to these United States. Some of the tips rely on generalizations and where that occurs, I have tried to avoid negative or generalizations that are too broad and/or stereotypical. Some of the tips are based on personal experiences while others are based on observations, anecdotes and research. Finally, some of the tips are given with quasi-sardonic tongue-in-the-cheek humor. Others have been delivered deadpan. If I fail to avoid negative generalizations, please accept my apologies. If you disagree with my perspective on an issue, vive la difference! If my jokes land with a loud thud, it was an honest but obviously failed attempt…at humor. Besides, I never claimed to be a comedian.
So with the foregoing in mind, here goes: Please also note that the list is not complete nor in any particular order.
For starters, learn as much as you can about the community to which you are migrating. The best weapon against intolerance and ignorance is knowledge. In general, not only does it make a positive impression on any host if their guest demonstrates an understanding of the local culture and etiquette, it also gives one the confidence to confront most situations. To this end, a visit to the embassy, consulate or cultural center of the intended host country is a good place to start. And with the advent of the Internet, information about everything and anything is but a couple of keystrokes away. When doing research on the United States, pay particular attention to the various regions of the country. The coastal regions are generally more diverse and more accepting of other cultures than the so-called "fly-over" or "red" states in the middle of the country. This is partly because most visitors from other countries enter the US through one of the many large cities located along or proximal to either coast. Consider that New York, Boston, Miami, Los Angeles, San Francisco, San Diego, Philadelphia, Orlando, and Seattle, all major population centers are entry points into the US and are located on or close to the east and west coasts of the country. The weather in the west coast and south-west – California, Nevada, Oregon, Washington, Arizona, Texas and Florida is markedly – more welcoming than the weather in the east coast, mid-west and upper mid-west i.e. New York, Massachusetts, Maine, North Carolina, Illinois, Minnesota, Nebraska, Dakotas, Wyoming etc. I am sorry but I will never understand why someone from Narok or Siaya or somewhere with a tropical/savanna climate would want to migrate to Alaska or anywhere that experiences "snowmageddon" every winter (Google the term "snowmageddon"). The average annual temperature in both Narok and Siaya is in the mid-70°F. The average temperature in Alaska is below freezing…year round. Maybe folks in Alaska can see the menacing Russian jetfighters from their porch and like true patriots, warn the lower states of the impending attack, but aside from the inclement weather and equally intemperate living conditions, the bloody state gave the rest of America their former governor and failed GOP vice-presidential candidate Sarah Palin, who in a Sept. 11 2007 interview with ABCs Charlie Gibson, claimed that "…you can actually see Russia from land here in Alaska…."
Secondly, use good judgment during your visit or stay. While still learning the ropes and roads in your new home, be adventurous but within reason. Avoid being away from familiar surroundings, especially at night and if you must, take along a friend or let them know of your whereabouts and when you'll be back. And as counter-intuitive as this may sound, law enforcement and other public service providers – firefighters and emergency medical technicians – are great resources when lost or in need. Use them.
Choose your friends carefully including those from your own country.
Please do not bring your tribal, religious, ethnic, or nationalistic biases to America with you. You will be called out very quickly and eventually ostracized if the silliness persists. Frankly, not many Americans can tell the difference between a Luo and a Kikuyu let alone whether the latter is from Nyeri or Kiambu or whether the former is from Kasipul Kabondo or Ahero. Similarly, few can tell the difference between a Nigerian and a Kenyan…an Afghani and a Sikh…a Japanese and a Korean...etc. Focus on the content of a person's character, not some arbitrary physical features. During the run up to the 2008 presidential elections in the US, which coincidentally was taking place at the same time as the ill-fated 2007 elections in Kenya, it was comical, frankly farcical to see some Kenyans here in America waging their tribal wars using Obama's candidacy (and subsequent presidency) as a proxy. In fact, the comment regarding how "Raila's presidency was going to benefit 'my people' the Luo" that I discuss in the chapter on Kenya's tribal politics was made during a discussion about the 2008 US presidential race.
That so-called "American accent" we seemed so enamored with is illusionary and does not exist. Likewise, the idea of "acquiring" said American "accent" after a visit stateside is odd, to say the least – unless acquiring said accent is one's primary objective for coming to America! Even then, do remember that Americans have as diverse a collection of accents as do Kenyans. American accents from Boston, New York, Los Angeles, Mississippi, and Texas etc. are just as varied as Kenyan accents from Nyeri, Machakos, Kisumu, Kakamega, Eldoret, Kericho, Voi etc. Even after thirty years in this country, I still have difficulties understanding the Texan drawl and I definitely cannot understand the accents of folks from Houma, Louisiana. Be true to yourself and who you are – accent and all. Americans appreciate authenticity. Come to think of it, most people appreciate folks who are "real" and authentic. Similarly, I cannot tell you how many times, even after living in America for more than half my life, I still get compliments on my Kenyan (Luo) accent; the missing or additional letter "h" notwithstanding!
To Africans and Kenyans in general and Luos in particular, bask in the glow of President Obama's victorious presidential run. I cried the night of November 4, 2008 when Cable News Network (CNN) called the state of California for then-candidate Obama, thus giving him enough Electoral College votes to become president-elect. I cried because I never thought that together, my son and I would see an African-American POTUS (President of the United States). I cried because Obama's candidacy and election spoke to the possibilities America offers to ALL. However, while Barack Obama Senior was a Kenyan Luo, his son Barack H. Obama was born and primarily raised in America where he grew up to become president. He is neither the president of Africa nor the president of Kenya. He certainly is not a Provincial Commissioner, District Commissioner, or District Officer anywhere in Kenya. Barack Obama is neither the, Chief nor Sub-Chief of K'Ogelo. If his presidency has not changed the culture in Washington DC, it will not change the culture in Kisumu, Accra, Lagos or anywhere else for that matter. The decisions that he makes and the policies that he pursues are all in America's national interests even though right wingnuts like Sean Hannity, Dinesh D'Souza, Ann Coulter et al would have you believe otherwise: That he is "trying to right all the wrongs the colonialists perpetrated in pre-independent Kenya against his father," – a claim that would be classic comedy material if it were not held to be true by slightly less than half the country. Whether or not you agree with President Obama's decisions or policies is an entirely different discussion. However, we can all learn from the trajectory of his life. Barack Hussein Obama is the son of a black Kenyan man who left the young boy to be raised by his white American mother during the sixties and seventies, a time when America was knee-deep in racial strife. Barack overcame life's obstacles including the pain of being a bi-racial child growing up in America without his father to become president of the United States, arguably the most powerful position in the world. His determination, focus, discipline and fortitude are all qualities we can ALL admire and learn from regardless of our political or tribal stripes!
Americans are rarely impressed with "who your father or grandfather is." They hardly care about "who you know." Tell most American that your father owns half of downtown Nairobi or that your uncle is the owner of Grand Regency and they will most likely look at you like you are smoking funny cigarettes! They are more interested in who YOU are and whether or not you can make it sans your connections or name. The only people stateside who drop names and throw their weight around are professional athletes and movie and reality TV stars and they mostly do so when they are in trouble: "Do you know who I am?" Similarly, the only people impressed with who you are or who you know are the same people impressed with professional athletes and movie stars and Kim Kardashian and NeNe Leakes – a rather twisted symbiotic relationship if I do say so!
One aspect of these United States that continues to be inspirational to me is the number of everyday Americans who have done extremely well materially. The popular book "The Millionaires Next Door" by Thomas Stanley and William Danko captures the essence of this observation. It is not unusual to discover that the ordinary-looking unpretentious man in cargo shorts, a plain tee shirt and sandals, standing in line next to you at Starbucks or Peet's Coffee, patiently waiting to be served is a millionaire or billionaire with enough money to buy several coffee franchises if he so chooses! Similarly, the petite woman wearing a pair of chic and comfortable Lululemon sweat pants and matching hoodie, feverishly typing away on her laptop in the café along University Ave. in downtown Palo Alto is probably the CTO (Chief Technology Officer) of the next Facebook and has stock options worth millions of dollars.
The names Steve Jobs, Larry Ellison, Mark Zuckerberg, Sergey Brin, Larry Page, David Filo, Jerry Yang, Bill Hewlett, and Dave Packard are famous all over the world, not because they fleeced the public coffers or are facing charges at the ICC, but because they had an idea, the discipline and singular-focus that led to the creation of products and services known and wanted throughout the world. These titans of the "Valley" believed in their ideas and were able to transform them into Apple, Oracle, Facebook, Google, Yahoo and Hewlett-Packard without having unfettered access to the president of the US or the extensive political connections commonplace in Kenya. And based on my experience living in Silicon Valley for the past sixteen years, these successful and insanely wealthy Americans are very down-to-earth and approachable. In contrast and as illustrated in earlier parts on the book, most if not all Kenyan tycoons – Mheshimiwa, Jakom, Bwana Mkubwa aka Big Man – with the kind of money possessed by the aforementioned Americans attained their wealth BECAUSE they had access to the presidents of Kenya: Chris Kirubi, James Mwangi, the late Njenga Karume, Stanley Githunguri, Joshua Kulei, to name a few, all got their start because of political patronage. And while some of these individuals have been able to sustain, indeed parlay that initial opportunity into some of the country's most recognizable and successful companies, one wonders whether that success would have been possible had it not been for the nepotism and corruption that is endemic in Kenya.
Do not offer bribes for public or official services such as getting a driver's license, an ID, a business license, passport etc. Come to think of it, do not offer ANY bribes period. Slipping the bouncer at the exclusive club in downtown Los Angeles or along the strip in Las Vegas a $20, $50 or $100 bill may hasten him to lift the velvet rope and allow you and your party into the latest and hippest lounge. Such "tips" are commonplace and also perfectly legal. On the other hand, being in the company of beautiful and happy people – male or female – usually accomplishes the same thing. Now handing a Sheriff's Deputy or highway patrol officer a couple of "Benjamins" i.e. a couple of one hundred dollar bills along with your driver's license and proof of insurance during a traffic stop Kenyan-style, is a felony…as in a serious crime punishable by a huge fine and a long time in prison. And for folks used to inflating the price on a tender or contract so as to pocket the difference, three words: Sarbanes-Oxley Act. Google them. It continues to surprise me that seemingly intelligent and worldly Kenyans still rationalize, indeed succumb to the culture of "kitu kidogo" – Swahili for "something small" – so prevalent back home. Folks, not to pontificate but that "kitu kidogo" or bribe offered to the official at Nyayo House to expedite a public service eventually mutates into a Goldenberg or Triton or Grand Regency or Anglo-Leasing or.... The one hundred shillings offered to the traffic cop to let you drive off drunk or to ignore the missing brake light on the car is responsible for the widespread carnage on Kenya's roads the shoddy workmanship aside. Ever wonder what causes the shoddy workmanship on our roads and buildings? You guessed it – corrupt building inspectors and equally corrupt civil engineers partaking in the culture of "kitu kidogo." Do remember that even if the bribe, as the name suggests, starts off as "something small," it grows into a monstrosity when multiplied by millions of citizens who partake in said culture of "something small!"
To be quite honest, the advice on bribery is, as my son would say, a "square-duh."
Find a church or place of worship. One feature of this great experiment, America that continues to fascinate me is the breadth of the country's religious freedom. Without a doubt and regardless of what part of the world one hails from, one will find a place of worship. You name it – church, chapel, mosque, cathedral, synagogue, temple – America has it. Once again, the Internet is an invaluable resource for this.
I will publish Part II next week.
By Washington Osiro | marloow@yahoo.com