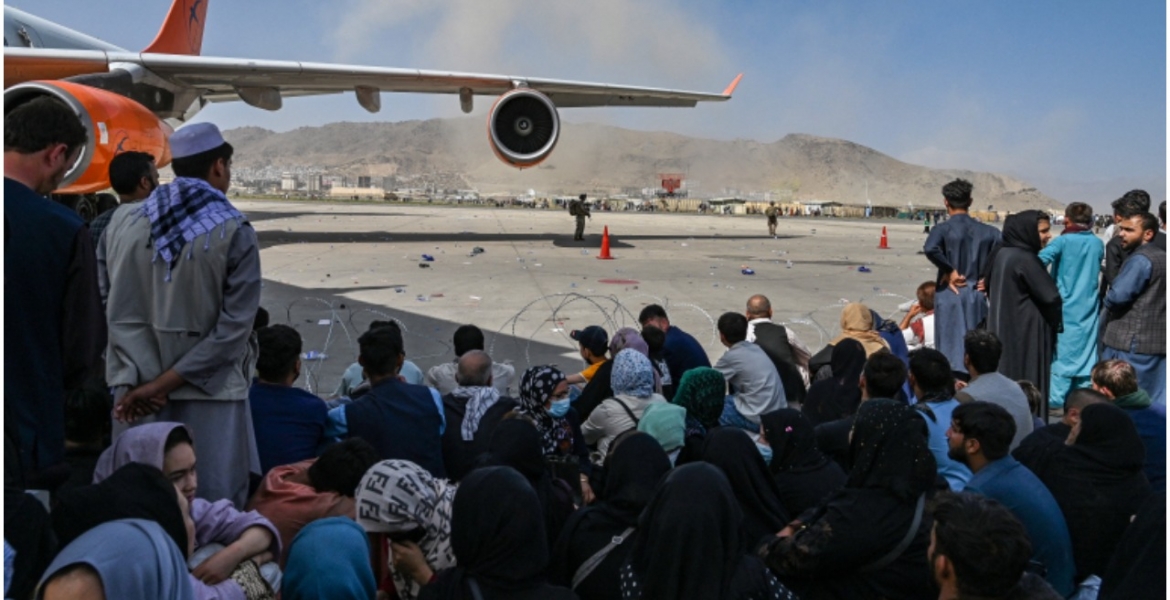 Ten Kenyans are among thousands of foreigners stranded in Afghanistan in the wake of the Taliban's takeover. Reports indicate the ten were working for international agencies and technology companies in the capital Kabul.
Kenyans on social media are calling on the government through the Foreign Affairs Ministry to facilitate the evacuation of the stranded Kenyans. The government is yet to release a statement on the matter.
On Sunday, Taliban fighters took over the country's capital of six million people after President Ashraf Ghani fled the country, leaving the Afghan government in collapse. Ghani sought refuge at the US Embassy in Kabul and left Afghanistan in the afternoon. Taliban fighters entered the presidential palace after he fled.
Chaotic scenes were witnessed at Hamid Karzai International Airport in Kabul on Monday as thousands of Afghans converged there in the hopes of catching an evacuation flight.
US troops were forced to fire in the air to disperse crowds and people clung to a US military plane as it took off.
Witnesses said at least five people were killed although it was unclear whether they were shot or crushed in a stampede. The media reported that two people fell to their deaths from the underside of a US military aircraft after it took off from the airport.
US President Biden has defended his decision to withdraw US forces from the Middle East country after 20 years of war. "American troops cannot and should not be fighting in a war and dying in a war that Afghan forces are not willing to fight for themselves," Biden said in a televised speech on Monday.