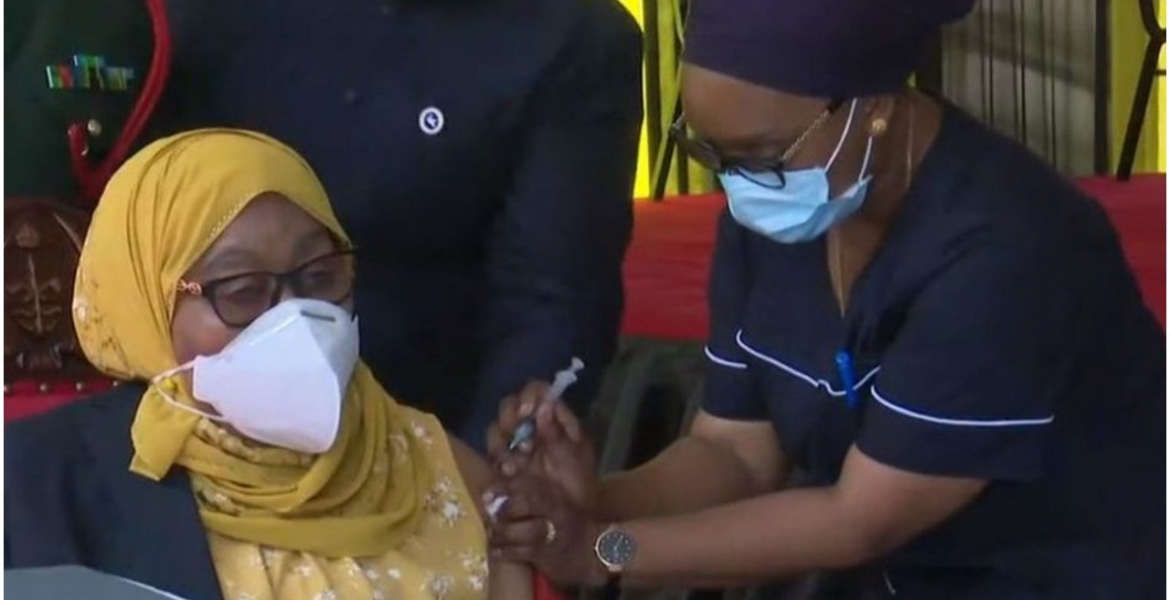 Tanzania President Samia Suluhu on Wednesday received a shot of the Johnson & Johnson COVID-19 vaccine.
In a change of policy for the East African nation, Suluhu launched a mass vaccination program against COVID-19.
Suluhu, who took over following the death of her predecessor Pombe Magufuli in March, has reversed course and is urging Tanzanians to follow health guidelines as the country battles a third wave of COVID-19.
"We are in the third phase of the pandemic. We should take all precautions. We are not an island and that is why now we are starting vaccination," she said at State House in Dar es Salaam.
Last week, Tanzania received just over one million doses of J&J jab from COVAX as the country continues to gradually reject its former president's coronavirus skepticism.
Tanzania along with Burundi, Eritrea, and Madagascar are the four African countries that were yet to begin inoculating their citizens against the disease. Until his death, Magufuli played down the virus, calling for prayer instead of vaccines and masks.
Tanzania Health Minister Dorothy Gwajima termed the vaccination drive "historic" and urged people to get jabbed. Under Magufuli, Gwajima promoted herbal steam, exercise, good food, and "natural remedies" instead of vaccines.
Tanzania's Ministry of Health says the country hopes to vaccinate 60% of its 58 million population, with a focus on health workers.