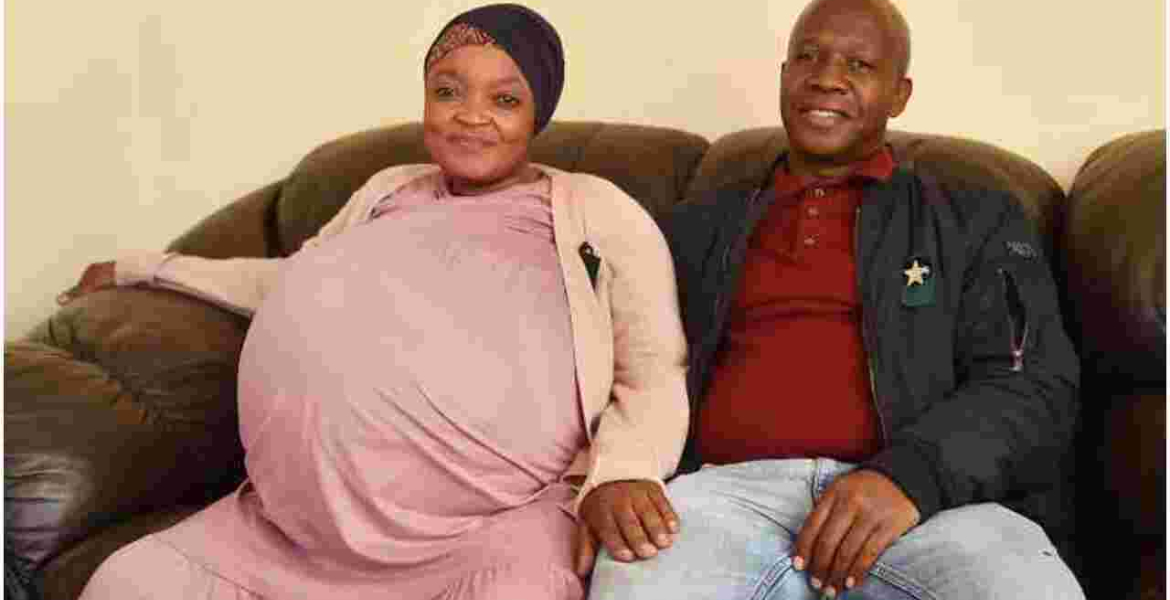 A South African woman from Gauteng province has broken the Guinness World Record after giving birth to 10 babies.
37-year-old Gosiame Thamara Sithole gave birth to decuplets at a hospital in Pretoria on Monday night.
Pretoria News reports that Sithole, who hails from Tembisa Township in Ekurhuleni, gave birth to seven boys and three girls through Caesarean section.
Her husband Teboho Tsotetsi said doctors had earlier detected eight babies during medical scans.
 
"She was seven months and seven days pregnant. I am happy. I am emotional. I can't talk much. Let's talk again in the morning please," Tsotetsi said.
Sithole, who has six-year-old twins, previously said her pregnancy was natural as she was not on fertility treatment.
She has broken the previous record of the most children born at the same birth held by Malian Halima Cissé, who delivered nine children (nonuplets) in Morocco last month.
Before Cissé, the record holder of the most babies delivered in a single birth to survive was American Nadya Suleman, who gave birth to eight children in 2009. Her octuplets were conceived through in vitro fertilization.
Sithole works as a retail store manager while her husband is currently unemployed.
Their babies are expected to spend the next few months in the incubator as they need to develop due to the complications that come with multiple births.