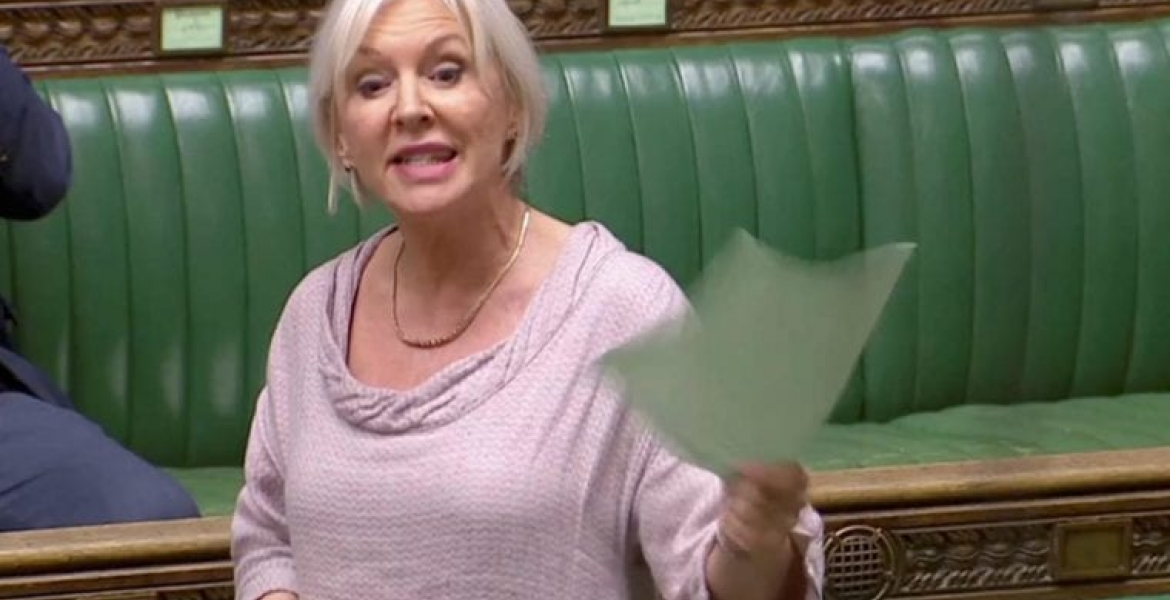 British health minister Nadine Dorries has been diagnosed with coronavirus (Covid-19).
Nadine, a Conservative MP, announced she tested positive for the dreaded virus in a statement on Tuesday and becomes the first senior British government official to contract the disease.
"I can confirm I have tested positive for coronavirus... and have been self-isolating at home," said Nadine in a statement released through the UK's health department.
"Public Health England has started detailed contact tracing and the department and my parliamentary office are closely following their advice." 
There are fears that she might have infected more government officials since she met hundreds of people in Parliament in the past week and also attended a reception with Prime Minister Boris Johnson.
Nadine tweeted: "Thanks for so many good wishes. It's been pretty rubbish but I hope I'm over the worst of it now. More worried about my 84yo mum who is staying with me and began with the cough today. She is being tested tomorrow. Keep safe and keep washing those hands, everyone."
So far, over 370 cases of coronavirus have been confirmed in the United Kingdom and six have died from the disease.