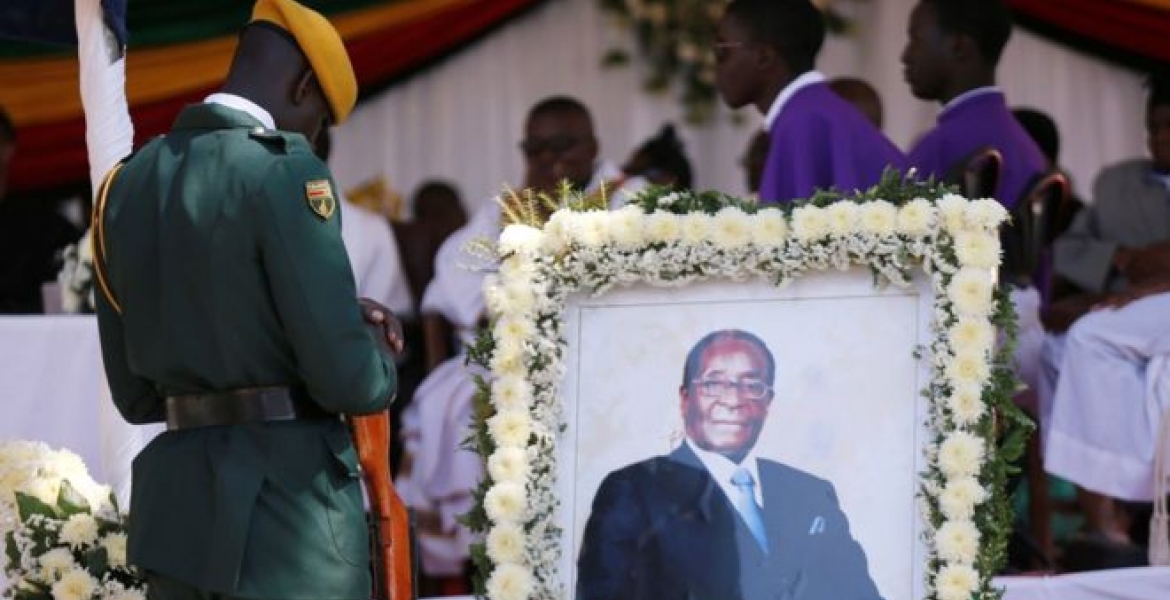 Former Zimbabwe President Robert Mugabe was on Saturday finally laid to rest three weeks after his death.
The 95-year-old was buried in the courtyard of his home in Kutama, the rural village where he was born. Kutama is located 55 miles west of the country's capital, Harare.
Mugabe passed away in a Singaporean hospital on September 6th, nearly two years after he was ousted from power in a bloodless military coup having ruled the South African nation for 37 years.
The family of Mugabe decided to hold a private burial for their patriarch in Kutama after rejecting government's plan to inter him at the Heroes Acre, an exclusive hilltop shrine set aside for Zimbabwe's ruling elite.
No senior government officials attended a pre-burial service in Kutama on Saturday, which was attended by hundreds of mourners. 
Last week, his successor Emmerson Mnangagwa said Mugabe succumbed to cancer after his chemotherapy treatment was stopped.
President Mnangagwa indicated that Mugabe's doctors stopped treatment due to his age and also because cancer had spread and it was not helping anymore.
"Treatment had stopped, doctors had stopped treatment, chemotherapy, one, because of age and also because cancer had spread and it was not helping anymore," Mnangagwa told ruling party supporters in New York where he is attending United Nations General Assembly as quoted by Herald.
Mugabe's State funeral was held at the national stadium in Harare on September 14th and attended by several dignitaries including Kenyan President Kenyatta and his South African counterpart Cyril Ramaphosa.